Optoma unveiled the NuForce uDAC5 Mobile DAC and Headphone Amp.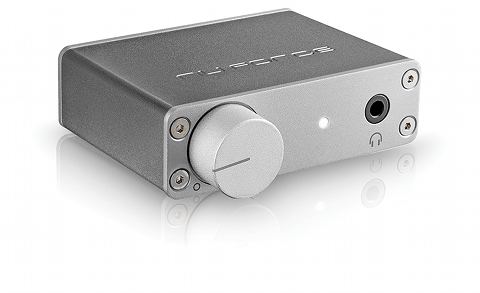 Source: Press Release, Last Accessed: 2016/08/22
Optoma has unveiled the small and mighty NuForce uDAC5 mobile DAC and headphone amp. Crafted from aircraft-grade aluminum, and featuring DSD support and coveted Hi-Res Audio certification, it will improve the sound quality of any Mac, PC and headphone to deliver stellar sound for music, movies and gaming.
The NuForce uDAC5 bypasses a computer's audio card and headphone output to achieve better audio performance, regardless of content source. It can play any audio format at any resolution up to the DSD256 format, adding weight and speed to the bass, clarity and substance to midrange tones, and openness and extension to the highs, the company says.
"The NuForce uDAC5 is a breakthrough DAC for Optoma and the industry, providing an incredibly powerful, Hi-Res Audio experience with an affordable price," said Jyri Jokirinta, head of NuForce audio products at Optoma. "With a focus on quality audio and product design, we've brought to market not only one of the smallest and lightest DACs, but also one of the most powerful and best sounding portable ones."
Housed in a metal anodized chassis, the NuForce uDAC5 could be used both as a Hi-Res desktop audio controller or a USB DSD DAC. Additional analogue and digital outputs enable instant high resolution connection to amplifiers and active speakers. USB-powered, the NuForce uDAC5 is the latest addition to the uDAC family of award-winning products and packs a real punch with nearly twice the current reserves of its predecessor, uDAC3.
The NuForce uDAC5 is available for purchase for $199 now on Amazon, as well as through specialized audio resellers.
For more information: http://www.optomausa.com/
---