Polk Audio introduced the Signature Series loudspeakers.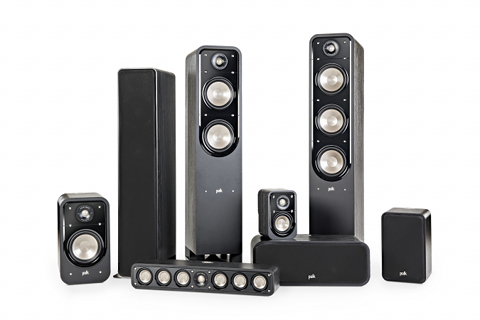 Source: Press Release, Last Accessed: 2016/09/15
Polk Audio recently announced the launch of its latest loudspeakers, the Signature Series—a collection of floor standing tower, center and bookshelf designs that incorporate premium audio technologies drawn from Polk's top-of-the-line home entertainment speakers, including the Monitor, RTiA and LSiM series at an industry-leading price. As the first Polk Audio line to receive Hi-Res certification, coupled with Polk's exclusive Power Port technology and a re-imagined design for the modern home, the Signature series provides the ultimate movie and listening experience, the company says. The new collection consists of the S60, S55 and S50 floor standing tower speakers; the S35 and S30 center channel speakers; and the S20, S15 and S10 bookshelf surround speakers.
"The Signature Series perfectly embodies Polk's celebrated history of creating American Hi-Fi component audio, while offering completely new aesthetics and updated technology inspired from famed Polk lines to appeal to today's enthusiast," said Michael Greco, global brand director at Sound United. "While Polk Audio has certainly ventured into new areas of home theater, including wireless sound bars and peripherals, we've never lost sight of our core customer. The Signature Series is built for those who love an audio component that is beautifully designed, outrageously loud, offers an incredible sound stage and deep bass, yet remains extremely precise."
Available in a handsome black-wash walnut, the Signature Series' modernized design incorporates beautiful curves and gilded accents for a bold and stylish look, fitting for any room in the home. The Signature Series feature Polk's patented Dynamic Balance Technology Driver Design, which analyzes each speaker's entire electroacoustic and mechanical system, enabling Polk engineers to integrate the best materials and most efficient geometry while eliminating issues that reduce speaker performance, resulting in drivers and tweeters that offer extremely precise sound. Additionally, Polk integrated its famous Power Port technology, which extends the overall bass port and provides greater surface area to eliminate turbulence and distortion for a bigger, more musical deep bass impact.
For more information: http://www.polkaudio.com/
---