Rotel introduced the 14 Series: High performance music systems for the modern listener.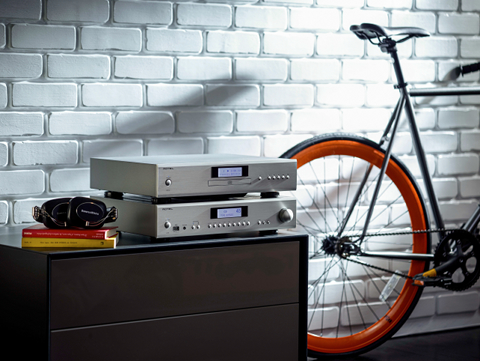 Source: Press Release, Last Accessed: 2016/08/24
Recently, Rotel announced the introduction of the 14 Series which represents the very essence of Rotel's world renowned Balanced Design Concept and it is the stunning embodiment of audio performance, sleek industrial design and the exceptional value the company is renowned for. Built with critically selected electronic components used throughout the audio path, the 14 Series features a sleek design with simple and intuitive controls. The series includes the CD14 CD Player and two integrated amplifiers—the A12 and A14.
The flagship A14 has the highest power and a more advanced set of features. It is rated at 80 watts per channel RMS into 8 ohms, both channels driven. The A14 features a substantial power supply comprising a Rotel manufactured toroidal transformer plus slit-foil capacitors to effortlessly handle difficult speaker loads and dynamic signal peaks, the company says. It has been designed to accommodate both classic analog and the latest digital source components supported by the on-board AKM 32bit/768kHz DAC.
A12 displays the same clean lines and intuitive operation as the flagship A14 with output power rated at 60 watts per channel RMS into 8 ohms. The power supply features Rotel manufactured toroidal transformers built to high tolerances using raw materials carefully selected from proven, trusted suppliers. The result is a rugged power supply that won't easily distort the music under dynamic conditions or with difficult speaker loads. A12 includes a Wolfson-based DAC and offers wireless streaming through Bluetooth/aptX and an up to 24 bit/192kHz PC streaming through a USB port as well.
The design of the CD14 begins with a carefully engineered power supply to ensure separate, ripple-free voltage and current to both digital and analog circuits. It maintains the same clean lines and intuitive operation as the other 14 series models and features a precision CD-transport mechanism, a Wolfson high performance 24 bit/192kHz DAC and both coaxial digital and single ended analogue outputs. There is, also, an iOS /Android control app (but it requires connection to the A14 amp) and the player is able to display the disc metadata.
For more information: http://www.rotel.com/
---