HD 630VB: Sennheiser's first closed-back audiophile headphones.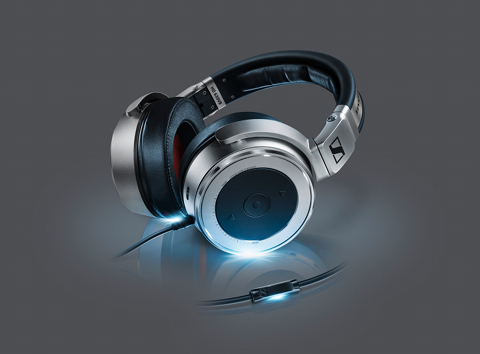 Source: Official website, Last Accessed: 2016/04/14
These circumaural headphones deliver balanced, audiophile sound and offer a distraction-free listening experience, whether at home or on the move. Featuring a rotary bass dial, the HD 630VB allows for the user to customize the bass response according to their personal preferences.
With the launch of the closed-back HD 630VB (during last year's High End Show in Munich), Sennheiser combined the brilliant sound of open audiophile models with excellent ambient noise attenuation. Featuring passive noise canceling, the HD 630VB reliably insulates the user from ambient noise and delivers an impressively spatial sound image, while allowing for the users to enjoy their listening experience without any distractions, the company says.
Specifically developed for the HD 630VB, Sennheiser's proprietary high-performance transducer delivers the power for an intense bass experience which can be customized via a rotary bass dial according to the listening environment, the music being played and the user's individual preferences. With total harmonic distortion of less than 0.08% (at 1 kHz and 100 dB sound pressure level) and thanks to a coil wire made from pure aluminum, the HD 630VB achieves an unaltered sound image with a precise reproduction of voices and instruments in the mid-ranges and brilliant trebles.
With an impedance as low as 23 Ω, the HD 630VB is an ideal companion to portable music devices as well. Offering a frequency response of 10 to 42,000Hz, the headphones are suitable for reproducing high-resolution audio files. Enjoyment of quality audio on the move is effortless thanks to a collapsible design that has been crafted from lightweight materials: Sennheiser used dampened aluminum on the ear cups, headband and sliders. Featuring a remote control on the right ear cup and a microphone which has been integrated into the high-quality OFC cable, users can comfortably control music and take calls on current smartphone models. The adjustable headband lets users achieve the perfect fit, while the soft ear pads give enhanced comfort even over long periods of listening enjoyment.
For more information: http://www.sennheiser.com
---