Sonus Faber unveiled the entry-level Principia Line.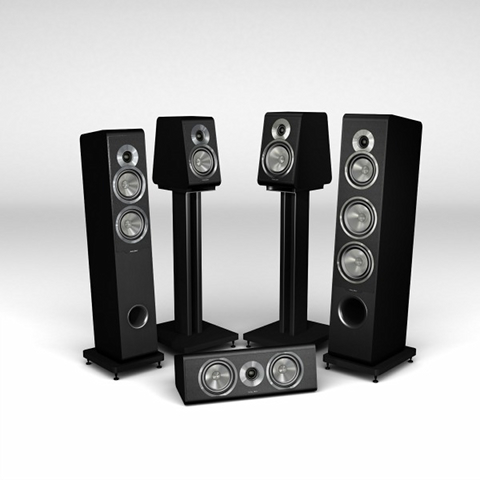 Source: Press Release, Last Accessed: 2016/04/20
Principia collection is the new entry level line offered by Sonus Faber, designed for those who are seeking a simple Hi-Fi solution but with a definite Italian touch at an affordable price - all without giving up on perfect music reproduction.
After the success of the Chameleon line, the Principia collection makes high end audio easier to achieve by those entering the high fidelity world as well as for those who are still looking for the right speaker that suits their musical tastes.
Principia collection includes 5 passive loudspeakers (2 bookshelf, 2 floorstanding and one center channel) that show a deep relationship with the Chameleon collection; in fact, they share many of the Chameleon's design and technical details - particularly the brushed aluminum finishes and trapezoidal shape - both as a homage and as a way of citing historic Sonus Faber loudspeakers that helped shape the company.
The 29mm high definition pre-coated fabric dome tweeter with DKM membrane is inherited from Chameleon as well, while the other drivers are new Sonus Faber designs and are unique to Principia.
While Chameleon has exchangeable colored side panels and leather coverings, Principia features a flawless black vinyl veneer surface that matches and complements many different decors, particularly modern ones.
Principia collection will have its debut in Europe and Asia and then in the US, beginning in June 2016.
For more information: http://www.sonusfaber.com/
---