First 4K UHD Blu-ray ES Series reference player from Sony delivers premium 4K video and Hi-Res audio.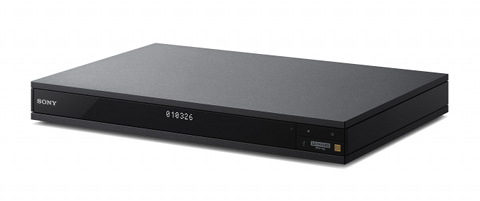 Source: Press Release, Last Accessed: 2016/09/14
Sony unveiled, last September, the new UBP-X1000ES 4K Ultra HD Blu-ray player which will be shipping next spring. The new model offers full Custom Installation (CI) compatibility and incorporates a number of features and technologies that will make it the centerpiece of the most advanced home audio-video systems.
The X1000ES is compatible with Ultra HD Blu-ray discs as well as video streaming in full 4K resolution and High Dynamic Range (HDR), for greater detail, brightness and contrast that fully captures the content creator's intention. In addition to support for Ultra HD Blu-ray discs, the X1000ES utilizes a Sony developed Precision HD drive to help maintain consistent performance with virtually every optical disc format, including DVD Video and DVD Audio; CD and SA-CD; and Blu-ray 3D, and BD-ROM media. The player further incorporates a variety of video codecs that can deliver 4K streaming from video streaming services like Amazon Video, YouTube and others.
A dedicated picture mode for HDR content is provided, along with Sony's advanced video processing that upscales 1080p content to near 4K 60p resolution. Additionally, when playing 4K HDR content on a 4K SDR television, the X1000ES utilizes a unique Sony algorithm to reproduce the proper brightness and color gradations to provide the best picture possible. The UBP-X1000ES is also a great match to Dolby Atmos and DTS:X object-oriented audio compatible receivers, plus its 32-bit processing DAC is compatible with both native DSD (at up to 11.2 MHz) and LPCM (at up to 192kHz) Hi-Res Music files, which are available in a number of different formats.
The X1000ES offers a number of ES refinements, including dual HDMI outputs with separate audio and video signal paths and its HDMI, 2ch analog and coaxial digital outputs are gold evaporated for better conductivity. Unlike conventional 4K Ultra HD Blu-ray players, Sony plans to have the X1000ES fully certified by such leading home control and automation system vendors as Control4, Crestron, Savant, and others. Furthermore, The UBP-X1000ES provides virtually every connectivity option required for today's complex custom installations, including IP Control over CAT 5 cable or Wi-Fi networks; RS232C two-way control and IR-IN. A web browser interface is also offered, along with support for Ihiji, a cloud-based network management solution used by custom installers for remote maintenance.
The new UBP-X1000ES will be available from authorized Sony AV dealers and custom installers in spring 2017. Pricing will be announced at a later date, Sony says.
For more information: http://www.sony.com/
---