Taga Harmony's HTA-2000Bv.2 hybrid integrated amplifier offers a 32bit/384kHz DAC and Bluetooth connectivity.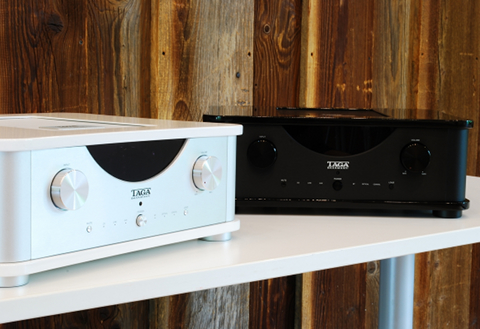 Source: Official website, Last Accessed: 2016/12/02
The HTA-2000Bv.2 is an enhanced and improved version of the original HTA-2000B model, and offers a better DAC, phono input and higher power output. The amplifier is the top of the range model for the company founded in 1990 by Kokocinski and Richard and developed into one of the most interesting and fast emerging European audio manufacturers, with facilities in both Europe and Asia and with a product list which includes amplifiers, loudspeakers, audio systems for desktop audio applications and cables.
HTA-2000B v.2 is a 150W hybrid integrated amplifier featuring a 12AX7 tube preamp section with a cathode type amp circuit and a 12AU7 SRPP stage serving as a buffer amplifier. This solution ensures a very warm, linear and lifelike sound with high dynamic presentation at the same time, the company says. High-performance tubes and precise high voltage transistor hybrid power supply provide voltage stability and very low AC ripple current. The power amplifier uses a solid state approach based on a AB class transistor power stage.
Analog inputs with high-end solid machined brass RCA sockets can accommodate up to 3 stereo devices including a phono cartridge (both MM and MC). The user can connect a range of digital devices to the high-resolution 32bit/384kHz DAC that includes a USB port for streaming audio files from computers, servers or compatible smartphones. The HTA-2000B v.2 is capable to wirelessly stream music from smartphones, tablets or computers compatible with Bluetooth and features a separate headphone preamplifier. There is, also, a preamplifier output to drive an external power amp, active subwoofers or active loudspeakers.
For more information: http://www.taga-audio.com/
---