Yamaha BD-S681 and Aventage BD-A1060 Blu-ray players combine 4K upscaling with reference-quality music fidelity.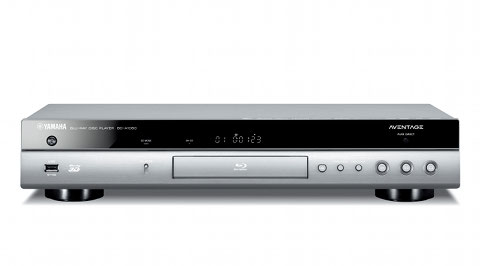 Source: Press Release, Last Accessed: 2016/07/19
Yamaha says that the BD-S681 and high-performance BD-A1060 Blu-ray Disc players are capable of superb tonal and imaging excellence and are adept at reproducing sound, music and video with the quality for which the company is known, supporting Full HD Blu-ray Discs, 3D Blu-ray Discs, DVDs, SACDs and standard Audio CDs, as well. Additionally, both players employ advanced 4K Ultra HD upscaling technology to turn high-definition source material into crystal clear images for today's premium big-screen 4K televisions.
Both models have built-in Wi-Fi networking to access BD Live extra features on supporting Blu-ray Discs. The Wi-Fi Direct feature allows the streaming of music directly from a mobile device to the player for viewing on a TV. To further improve CD music playback, a CD Mode has been added on both models to reduce disc revolution by 30 percent thereby reducing unwanted disc vibration to ensure music is free of signal noise and remains bright and lifelike.
The Yamaha BD-S681 is designed to complement the Yamaha RX-V 81 line of AV receivers in styling and operation. Fans of high-res audio will appreciate the player's USB port and integrated 192 kHz/24-bit DAC that supports DSD streams up to 5.6 MHz, FLAC and Apple Lossless (ALAC) music files. The Aventage BD-A1060 redefines excellence by including a 192 kHz/32-bit DAC, a high-purity power supply, independent circuit boards with a magnetic shield between them, and two channels of professional-grade XLR audio terminals.
For more information: http://www.yamaha.com/
---