Aqua unveiled extensive hardware and software upgrade for the Formula DAC.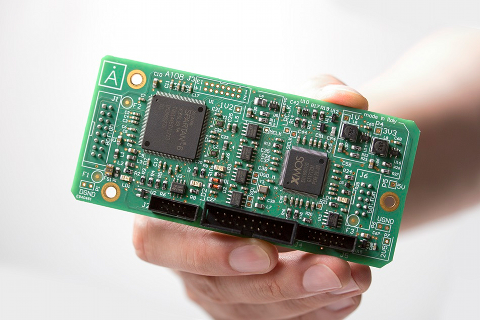 Source: Press Release, Last Accessed: 2017/10/06
Aqua recently unveiled an extensive hardware and software upgrade for the Formula DAC, redefining its sonic performance and introducing its newer version, the Formula xHD, which includes a new firmware release (3.0) for the main FPGA (DAC) with optimization of the code and a new USB board with hybrid architecture.
The Formula DAC is Aqua's first product to show a proprietary D/A conversion architecture called the Optologic. Optologic follows the same multi-bit technology (already used in Αqua's previous world acclaimed DACs such as La Voce and La Scala) but features a discrete R2R resistor ladder topology instead of the Burr Brown PCM1704 d/a ICs.
According to the details published, the full upgrade has required significant code optimization for the main FPGA of R2R ladder DAC, which has improved sound quality. Upgrade also consists of a proprietary hybrid 2-stage XMOS xCore XE216 processor and FPGA chip and a fully-floating (isolated) USB decoding and clock generation circuit, supported by FPGA with proprietary code. The new xHD version of the Formula DAC supports "Bit Perfect" audio streaming for sample rates up to 768kHz for PCM and quad rate DSD (DSD256), the latest version of customized XMOS X Core Driver on Windows OS (W7, W10), native X Core Audio on Mac OS and USB Audio 2.0 operation on Linux.
The upgrade of an already owned Formula DAC, consists of a series of hardware/firmware modifications including a new hybrid USB Board (cod. A108), a hardware modification of the board connected to USB board (P1108), a new firmware of main FPGA (R2R ladder DAC) and an update of firmware of main microcontroller STM32. Clearly, this is a job that should be performed by authorized technicians, therefore Formula DAC owners must contact an authorized dealer for more information.
For more information: http://www.aquahifi.com/
---