Baetis Audio unveiled the new Prodigy-X and Reference-X media servers.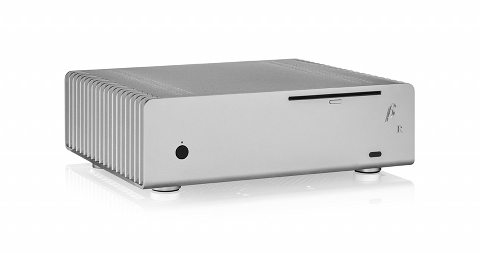 Source: Press Release, Last Accessed: 2016/12/20
The Prodigy-X and Reference-X models from Baetis Audio are all about the very best multi-channel audio as well as better integrated video. They feature the newest Intel 170 chip-set and 6th generation Core i5 or Core-i7 CPU, plus DDR4 RAM -- and this means significantly higher CPU and RAM speeds. Uniquely among other Prodigy models, the Prodigy-X comes standard with a Baetis-designed AES/EBU output for the best 2-channel audio.
According to the press release, the Reference-X model, comes with improvements over the Prodigy-X model, such as internal anti-EMI fabrics to reduce EMI noise. Plus, the Reference-X comes with better components on its 2-channel daughterboard and includes a Blu-ray optical drive that costs several times more than the Blu-ray drives used in our Prodigy models or in typical HTPCs.
Both new models utilize the latest Realtek HD audio codec on the motherboard, which improves audio dynamics, while the extra speed of the CPUs and RAM are critical for handling certain multichannel DSD files such as DSD256.
Last, but not least, the new servers contain the Neutrik Powercon DC input connector, supporting Baetis' latest in external power supplies, including the "soft-switch-mode" PSU or the latest HD-Plex high-wattage linear PSU. The X-models also have an important new option – installation of the SOtM USBhubIN USB ports with SOtM internal clock board. This is the only high-end USB process that does not use a PCI-bus, the company says.
For more information: https://www.baetisaudio.com/
---