Murano Alto, the latest high end floorstanding loudspeaker from Cabasse.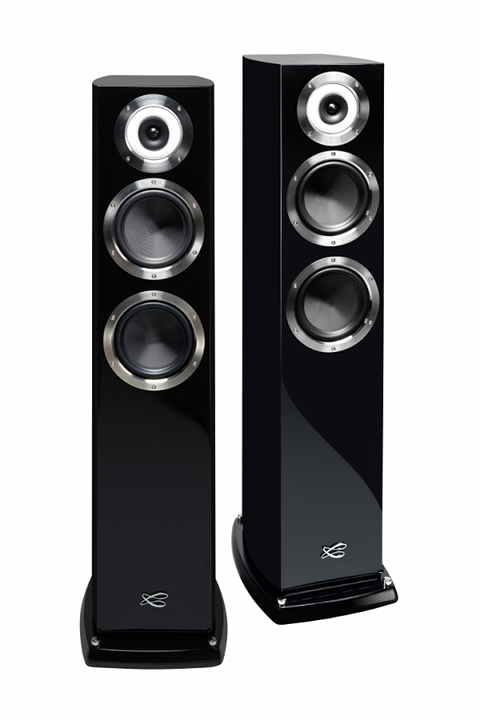 Source: Official announcement, Last Accessed: 2017/09/02
Assembled in Cabasse studios located in Plouzane, France, Murano Alto is a compact column-like floorstanding loudspeaker, featuring the coaxial mid-tweeter driver from their state-of-the-art system l'Ocean and two woofers with honeycomb diaphragms, in an effort to peruse through all genres of music, procuring intense delight to listeners everywhere.
According to the details published, the heart of the triaxial TC23 driver, which also drives the high-end L'Ocean loudspeaker, the BC13 coaxial unit, "guarantees perfect reproduction of tones, without parasitic sound nor listening fatigue, with an unrivaled soundstage." The latest version of the BC13 has a new aluminum waveguide, specifically designed for optimal use with Murano's woofer driver. The new 17ND36 woofer was, also, especially designed for Murano loudspeakers. To obtain rich and deep bass in a compact loudspeaker, Cabasse engineers miniaturized the same concept from the Sphere's 55cm woofer driver. The concave membrane with a honeycomb structure provides extra rigidity, as well as cushioned movement, resulting in high performance and vibration without deformation, the company states. Guided by a long voice coil that plunges into the 45mm air gap of the powerful motor weighing in at 4kg, this membrane bestows Murano Alto a quality of bass that has the purity and solidity of crystal.
Murano Alto's three long, curvy, bass reflex vents create extra impressive bass. Based on the acoustics of the room where it is located, and the position of the loudspeakers within the room, and whether or not the venting is plugged or unplugged, several options are available to the listener to configure the maximum amount of bass with the best possible extension.
Murano Alto is a three-way design with crossover points at 800Hz and 3.5kHz, a sensitivity figure of 89dB/1W/1m and a nominal impedance of 8 Ohms. Minimal impedance is 3.4 Ohms and the frequency response is 32/38Hz-24kHz (depending on bass reflex adjustment). The loudspeaker is available in Glossy Black, Glossy White or Mahogany finish.
For more information: http://www.cabasse.com/
---