Channel Islands Audio announced the release of their long-awaited PEQ-1 MKII MM/MC phono preamplifier.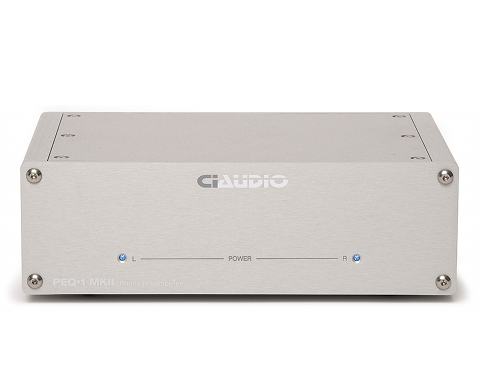 Source: Official website, Last Accessed: 2017/04/27
This new dual-mono design is aimed at music lovers seeking the utmost life-like performance from their vinyl collection and offers outstanding performance with a wide variety of phono cartridge types.
According to the details published, the PEQ-1 features a dual AC input (one for each channel) and two independent filter/regulation circuits. These circuits feed the audio stages for the left and the right channel with ultra-low noise DC voltage on par with the best battery technologies, and without the inconvenience. There is also a chassis ground switch to optimize chassis shielding. The standard AC supply is an AC wall adapter type and is 120V input only. This means that countries with 220-240V mains must use the AC·15 MKII Upgrade Supply which offers AC Line Filtering with dual common-mode chokes and a rear panel power switch.
Input signals are connected through highest quality Cardas panel-mounted RCA jacks and routed to two independent mono circuits of identical layout. This assures exact performance from both channels and reduces crosstalk. Circuit topology consists of an input gain stage with selectable resistive load, capacitance, gain, and subsonic filter. This gain stage is followed by a passive high frequency cut and an active bass boost stage to create the RIAA equalization curve.
Careful layout yields a very short signal path from input to output, and a combination of star grounding power supply components/ground plane for the audio circuits, result in a silent background and immunity to EMI/RFI pickup. The entire circuit board is then housed in a heavy steel Faraday cage to further reject outside interference. The outer chassis is made of aluminum. Highest quality components are used throughout, including Cardas jacks, Nichicon Muse NP power supply capacitors, Vishay 2% Polypropylene signal and bypass capacitors, Takman metal film and carbon films resistors, and Grayhill switches.
The PEQ-1 is already available for $995 and it is covered by CI Audio's comprehensive 5 year warranty.
For more information: http://www.ciaudio.com/
---