Dynaudio announced Music – its first wireless multiroom music system.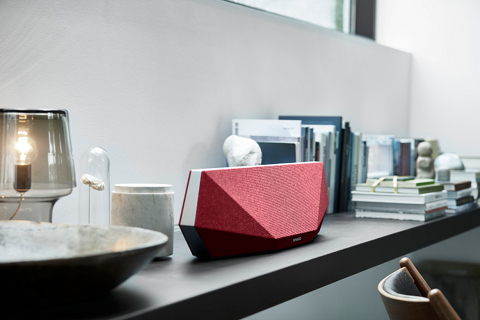 Source: Press Release, Last Accessed: 2017/09/28
Dynaudio has announced Music – a family of four intelligent wireless loudspeakers with one-touch simplicity and the ability to seamlessly (and automatically) adapt to any room or position, and to surrounding noise levels – so music always sounds its best. It even gives personalized playlists featuring only the music its users love with Music Now.
The accompanying free app for iOS and Android uses Dynaudio's sophisticated Music Now algorithm to learn users' musical tastes and play automatically generated playlists with one touch of a button on the loudspeaker. It means there's no need to scroll through endless playlists, only to get bored trying to find something to listen to. This is just like turning on a radio – but the station is guaranteed to play music the listener wants to hear.
The loudspeaker connects to popular music-streaming services including TIDAL and Spotify and offers five presets. These can be filled with anything accessible from the app: smart Music Now playlists (from multiple user profiles), internet radio stations, TIDAL albums, artists, Spotify playlists and more.
Built-in RoomAdapt technology senses where the device has been placed (in a corner, up against a rear wall or in free space) and optimizes its performance to always deliver the best sound possible. And thanks to NoiseAdapt – even when the room is noisy, and the volume is low, there's no need to crank it up to hear tunes properly when the conversation gets louder, and there's no need to tweak the tone controls either.
Dynaudio's Music family includes four loudspeakers, Music 1, Music 3, Music 5 and Music 7, all active (each driver has a dedicated high- performance class-D amplifier specifically tuned to match it), and they all have slightly different features to help them fit different lifestyles, situations and budget limits. All models use Dynaudio's proprietary MSP cone material in their woofers and midrange drivers (the same material used across the company's entire product family, right up to the range-topping Evidence Platinum series). Their soft-dome tweeters are based on Dynaudio's high-end speakers.
All the loudspeakers in the family can stream via Wi-Fi, Spotify Connect, aptX Bluetooth and Apple AirPlay, and can access DLNA devices on users' home networks. They all have USB inputs for iOS audio and charging iOS devices, and can accept analogue signals through 3.5mm TRS inputs. The Music 5 and Music 7 add digital optical inputs to the mix (both support signals up to 24-bit/96kHz), while the Music 7 also has an HDMI connector with Audio Return Channel to turn it into a soundbar. Up to six devices can be connected at a time and arranged into multiroom groups, or controlled individually from the Dynaudio app.
All models are available in Light Grey, Dark Grey, Red and Blue cloth finishes, custom-made by the acclaimed Danish textile house Gabriel, and are constructed from high-quality materials – including a one-piece brushed aluminum surround on the Music 5 and Music 7. At launch, all Music speakers will come with a free 90-day Tidal trial, so users can get started straight away.
For more information: https://www.dynaudio.com/
---