Dust and static from analogue and digital media? Try Furutech's destat III!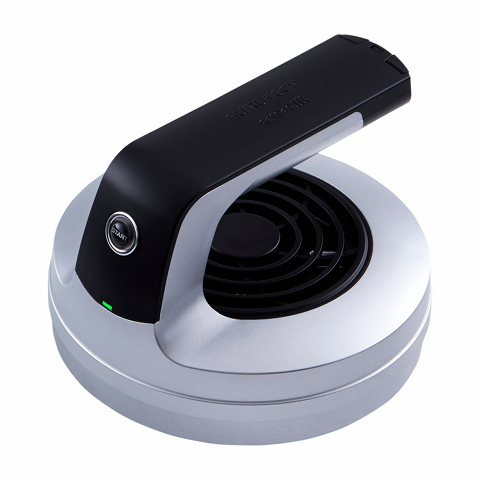 Source: Official website, Last Accessed: 2017/07/27
Japanese cable and accessories experts Furutech offer the destat III an accessory which eliminates dust and static from analogue and digital media, from audio and video components and, according to the information published, from pretty much anything.
The destat III is the third generation model of Furutech's original and well received Destat and is incredibly easy to use as it removes dust and static charge from audio/video media in just one 15 second treatment – offering 30% more zapping power. High performance enthusiasts know that static charges on analog and optical media -- LPs, CDs and DVDs – can lead to distracting noise and compromised sound, Furutech states.
Its use is quite simple as the company describes it: Simply place your media on the destat III or hold it over your media of choice and press one button! The powerful fan removes dust while the destat III's Balanced Ion Flow Generator – releasing just the right balance of positive and negative ions – eliminates static.
The destat III is small and efficient, powered by four AA batteries and is easily used with one hand. Each dust and static removal takes a mere 15 seconds. There is, also, a safety circuit preventing shock from the Balanced Ion Flow Generator.
Furutech says that almost every component in a Hi-Fi or AV system will benefit from eliminating its static charge. You can also use the destat III on power cords, speaker cables, interconnects and any and all accessories that include metal components such as record clamps.
For more information: http://www.furutech.com/
---