iFi unveiled the nano iDSD Black Label portable DAC/Headphone amplifier.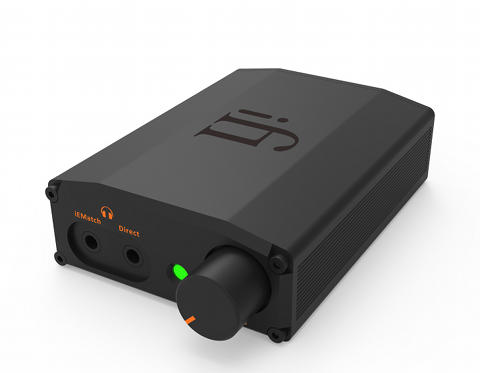 Source: Press Release, Last Accessed: 2017/11/03
iFi introduced their original nano iDSD on the market in 2014 and it was an immediate success, offering full high resolution audio playback by supporting DXD and DSD formats, a high powered headphone amplifier and a very competitive price. Now, the company attempts to introduce yet another best-seller, with the "Black Label" version of the device.
According to the press release, the nano iDSD Black Label offers 10 times more power than a laptop or phone and with a built-in iEMatch dynamic range controller can drive any set of headphones or in-ear monitors (IEMs).
The nano iDSD Black Label supports PCM streams up to 32/384 kHz and DSD up to 256 times the sample rate of a CD (DSD256) being certified as "High-Res Audio" device by the Japan Electronics and Information Technology Industries Association (JEITA) and Japan Audio Society (JAS). The new nano iDSD is, also, MQA compatible and offers two different filters to choose from, the "Listen", a minimum phase filter based on Bezier polynomial approximation for its response and the "Measure", a linear phase "Transient Aligned" filter.
Apart from the iEMatch, the nano iDSD Black Label includes iFi's iPurifier to isolate the noise from USB input, a new OTG A-Type USB port to seamlessly connect with iPhone/smartphones and tablets, a dual-mono design analogue stage that includes, also, a dedicated fixed level line output to connect to other devices and an S-Balanced wiring system for the headphone outputs. This gives the full benefit of balanced outputs when used with headphones/IEMs fitted with balanced wiring with low noise and distortion and even cuts crosstalk in half for unbalanced headphones.
The new nano iDSD Black Label is small, lightweight and battery powered, and can be used everywhere without draining the phone's battery. The retail price is US$199 (ex-tax) or €249/£199 (incl VAT).
For more information: https://ifi-audio.com/
---