iFi nano iDSD LE: Just add Smartphone and Headphones.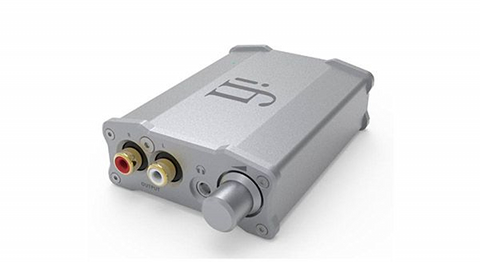 Source: Official website, Last Accessed: 2016/12/14
The nano iDSD Light Edition (LE) is the newest entry-level DAC from iFi Αudio. It uses the same design approach as the multi-award winning nano iDSD but without the SPDIF output, digital filter selection and is capable of DSD128/PCM384. iFi states that "this pocket rocket comes in at the entry level with a pedigree that offers the same sonic performance as its sibling."
The nano iDSD LE is able to play all the streams natively, meaning there is no conversion; PCM stays PCM and DSD stays DSD. There is no signal loss as it ensures the music file is "Bit-Perfect." The Burr-Brown DAC chip used was developed by BB Japan and BB themselves (as opposed to BB/TI). Though the product introduction was post-merger, this chip-set represents Burr-Brown's "swan song" for the best of their converter technology and remains to this day, held in very high-regard, iFi says.
Clock circuit have been supplied by AMR, and consists off military-grade temperature compensated master clock modules which avoid the creation of unwanted beat frequencies. The iDSD LE benefits from AMR's trickle-down technology to lock out jitter, not settling for Asynchronous USB transfer alone. To truly cancel jitter, it also employs AMR's Zero Jitter Lite technology from the famous AMR DP-777.
The device boasts a Lithium Polymer battery which ensures 8 hours of music enjoyment on-the-go, but even at home, to run on battery should ensure a higher sound quality than normal USB power.
The iDSD LE features a precision analogue volume control which is more than a match for anything found at twice, even thrice its price point the company says. Last but not least, iFi's DirectDrive approach is also adopted, meaning that there are no output coupling capacitors.
For more information: http://ifi-audio.com/
---