Mobile Fidelity's new turntables and electronics are available now.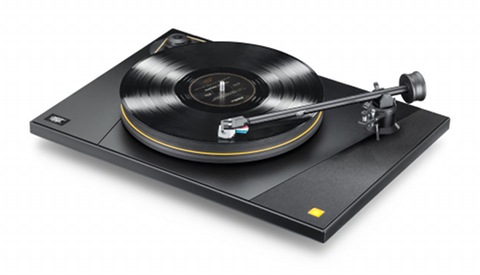 Source: Press Release, Last Accessed: 2017/07/01
Mobile Fidelity Sound Lab (MFSL) is best known for 40 years of legendary analog remastering. Its limited-edition reissues are consistently the most sought after by record collectors, audiophiles and music lovers across the globe. Fast forward to 2017 and Mobile Fidelity is now offering complete and moderately affordable analog solutions for all LP owners, especially those who cherish their MFSL vinyl remasters.
Mobile Fidelity recently introduced the USA-made Mobile Fidelity Electronics product line of turntables, tonearms, cartridges, and phono preamplifiers. According to the press release, this achievement is the result of multiple collaborations with several legendary analog hardware designers. The primary goal was to offer a level of quality that is synonymous with the MFSL brand, the company states. For example, the phono preamplifier circuits are based on the same ideas originally applied to the MFSL Gain 2 and Ultra Analog mastering chain and the phono cartridges employ a V-Twin Dual Magnet generator that mirrors the design of a lathe's stereo cutter head. Both turntables available feature heavy Delrin platters, HRS-designed anti-vibration feet, an inverted bearing system comprised of an extremely tight tolerance combination of steel, and bronze, as well as the highly adjustable, custom-designed 10-inch gimballed bearing tonearm.
At this time, the total series comprise of the UltraDeck and the StudioDeck turntables (their main difference appears to be the Delrin platter (1.3-inch in the UltraDeck and 3/4-inch in the StudioDeck), three cartridges (the MasterTracker, the UltraTracker and the StudioTracker) and two phone stages (UltraPhono and StudioPhono).
All cartridges are MMs (with the V-Twin generator), with the top-of-the-range model (MasterTracker) featuring a Micro-Line Stylus and Ohno continuous cast copper coils, in an aluminum billet body. Both phono stages offer selectable gain to accommodate both MM and MC cartridges (40, 46, 60, 66dB), adjustable loading (75 - 47k Ohms), a mono mode and a subsonic filter, while the UltraPhono also includes a Class A headphone amplifier.
For more information: https://www.mofielectronics.com/
---