MSB unveiled the Reference DAC.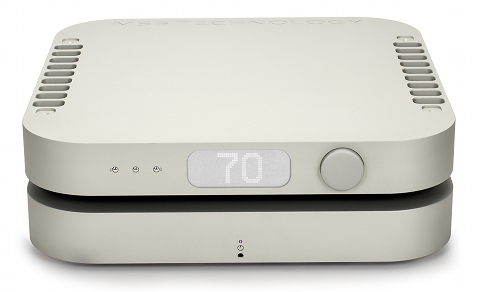 Source: Official website, Last Accessed: 2017/05/18
With the recent success of the Hybrid technology debuted in the Select DAC, MSB released a new DAC carrying much of the same technology, but in a more compact, robust and above all – affordable price. Unlike the Select's eight-module design, the Reference DAC only needs four modules which can be reconfigured to accommodate PCM or native DSD streams.
Designed to be easy-to-read and big enough for the listener to stay seated in his chair, the display is assembled in its own CNC pocket in the chassis, separated from the DAC. Along with electrical isolation, the LED display is refreshed in between data points to reduce noise interference.
The power supply design features a single supply for the digital side of the DAC, along with an isolated supply for the analog side, yielding an unprecedented level of performance, reducing the noise floor even further, MSB states. Using two Mono Powerbases, the power supply can be upgraded to a "dual mono" architecture, with two dedicated power supplies, offering increased isolation and electrical performance for both the digital and the analog power. With the increased space, each Mono Powerbase possesses a much lower electrical noise design.
The base configuration of the Reference includes 4 Hybrid DAC modules, a Toslink and a Coaxial input module, the Femto 140 clock, the Base Output Module and the Dual Powerbase power supply. The Reference DAC is compatible with Select DAC input modules and standard Femto 140, Femto 77, and Femto 33 clock modules, while there are, also, analog preamp upgrades available for analog inputs, volume control, and additional analog outputs.
The Reference DAC is available in matte silver and matte black colors, starting at $39,500.- for the base configuration. Custom finishes are available upon request, including MSB's popular custom gold finish featuring a light matte anodized gold with plated gold accents.
For more information: http://www.msbtechnology.com/
---