Mytek unveiled the Brooklyn AMP to complement Brooklyn DAC.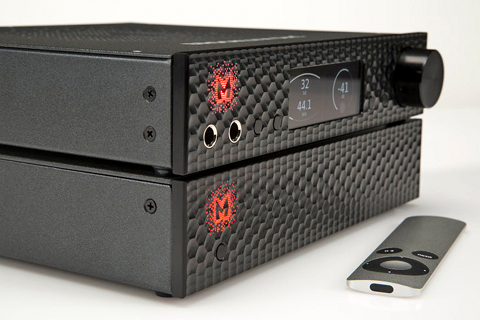 Source: Press Release, Last Accessed: 2017/05/18
Brooklyn AMP is a reference power amplifier with signature Mytek sound, its dual mono design breaking the sound quality spell associated with Class D and proving a well executed Class D circuit can sound... well, as a reference! The name is aptly chosen because the amplifier fits in the same housing as the DAC, albeit with an inch of extra depth.
Like the name suggests, the Brooklyn AMP will join their renowned Brooklyn DAC and shares its visual design. According to the press release, "Mytek engineers built the AMP after endlessly listening, soldering, substituting components, computing — and even more listening — before they gave their stamp of approval on the final version (…)".
The AMP is packaged in miniature 1/2 rack enclosure and it's small enough to fit in a briefcase, yet powerful to drive the largest speaker systems. It's designed to be used as regular standalone power amplifier or to complement Brooklyn DAC for complete modern digital streaming and vinyl playback system. AMP is capable of 2x250W at 8 Ohm loads, and 2x300W at 4 Ohm loads and remains stable under 2 Ohm loading conditions, yielding 2x400W. According to the published data, peak power is 2x1200W. Frequency response at -3dB cut-off points is 10Hz-30kHz.
Connectivity includes single ended (RCA) and balanced (XLR) inputs, a pair of loudspeaker binding posts and a power up trigger 12V input. Mytek claims of having created a "triode Class-A sounding Class-D" design which will make the Brooklyn AMP relevant for Audiophiles worldwide. It will be available in the same silver and black finishes as the Brooklyn DAC.
The expected retail price of the Brooklyn AMP is €/$1.995 and delivery will start mid-summer 2017.
For more information: http://www.mytekdigital.com/
---