North Star Design introduced the Venti DAC for their 20-year anniversary.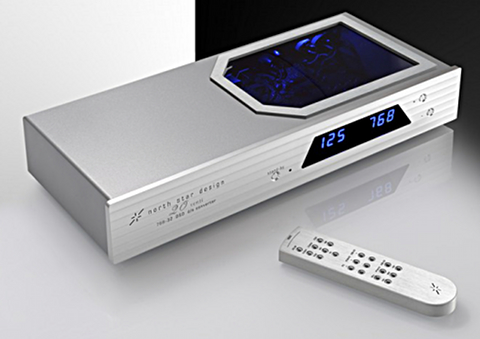 Source: Press Release, Last Accessed: 2017/08/21
Twenty years since the founding of a company is a good opportunity to celebrate and North Star Design is doing it by presenting the Venti (the Twenty), an ES9038PRO-based d/a converter that seems to be their next step, surpassing in performance the already great Supremo.
According to the company, the selection of the top ESS chip was in itself an inspiration for Venti's design, offering a top class foundation on which the Italians created their new device. Although not much information has been available, Venti's main strongpoints seem to be its high accuracy and stability clock circuit, coupled with the well recognized jitter suppression capabilities of the ESS chip itself, a careful management of the device's mechanical properties (the two transformers for the digital and analogue power supplies are immersed in resin) as well as the interfacing between the analogue output stage of the device and the internal analog stage of the 9038PRO. In this area, North Star Design has opted for an all-new circuit, built with discrete components that offers single ended and balanced outputs.
Venti takes advantage of the of ESS's chip features and supports up to 32-bit/768kHz (PCM) and DSD 128x (DSD) streams, offering seven different digital filters (for PCM streams) directly selectable through its remote control (for some intensive A/B comparison sessions...)
The user has at his disposal five standard digital inputs (two coaxial, two optical and one AES/EBU), a USB port supporting streams up to 32/384 and an I2S port that can go up to 768kHz, an ideal choice for use with compatible transports like North Star's Magnifico, the company states. According to the press release, Venti will be able to perform upsampling from 16/44.1 all the way up to 32/768, through a software upgrade which will soon be available.
Venti's aesthetics follows the Supremo/Magnifico basic lines, with the only difference being the presence of a transparent surface at the top, through which the circuit is visible.
For more information: http://www.northstar.it/
---