Compact Hi-Fi systems from Onkyo leverage new technologies to serve high quality sound around the home.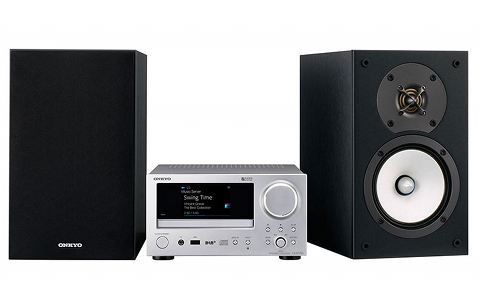 Source: Press Release, Last Accessed: 2017/08/22
Onkyo introduced three new systems comprising the flagship CS-N775D Multi-room Receiver System, CS-N575D Multi-room Hi-Fi CD System, and CS-375D CD Receiver System. Each blend component-grade musicality with effortless operation for people of all ages, especially those less familiar with network audio.
Two network models support Chromecast built-in, DTS Play-Fi (through an upgrade), proprietary multi-room distribution for network and analog audio, with the CS-N775D adding the AirPlay wireless audio streaming platform. Spotify, TIDAL, Deezer, and TuneIn are integrated together with mobile music and audio on networked media server via the Onkyo Controller3 app for iPad, iPhone, and Android devices.
The receivers showcase a new jog dial and advanced display technology that helps everyone find and play music in seconds. The CS-N775D and CS-N575D feature information-rich LCDs providing visual reference when navigating content. Operation is demystified for listeners that prefer intuitive front-panel control.
Central to the top-of-the range CR-N775D concept was the development of patented 3-state Bitstream switching amplification, a game-changing design that achieves class-beating frequency response, flat linearity, and analog-like fluency with ultra-wide-bandwidth resolution, the company states. Where conventional switching amplifiers use only two digits ("on" or "off") to reproduce the sound wave, 3-state Bitstream adds a third digit (or "neutral" position) to smoothly shape a waveform similar to that produced by an analog amplifier. The amplifier features an AK4490 32-bit/768kHz/DAC from AKM. With 40W+40W (4 Ohm, 1 kHz, 10%, 2-channels driven, IEC), the CR-N775D is paired with D-165 2-Way bass reflex loudspeakers, each fitted with Onkyo's premium 130 mm N-OMF woofer and 30 mm ring-radiator tweeter in an MDF enclosure with thick baffle.
Users can stream any music from Chromecast-enabled apps for iPhone, iPad, Android devices, Mac or Windows laptop, and Chromebook to the CS-N775D and any other supported speakers with Chromecast built-in. DTS Play-Fi technology, meanwhile, allows streaming from online services, media server, or device library over 5 GHz/2.4 GHz Wi-Fi to any number of compatible products via the Onkyo Music Control App for iPad, iPhone, and Android phone/tablet. DTS Play-Fi connects systems for synchronized music in every room, and can also stream different music to different rooms.
Onkyo also includes proprietary multi-room network and analog audio distribution baked into the Onkyo Controller app, which works with Onkyo NCP-302 speakers. AirPlay is included to share audio from supported applications, such as iTunes, from mobile devices and PC over Wi-Fi, while Bluetooth technology offers a versatile wireless connection to almost any device.
In another first for Onkyo, portable HDDs can function as a music server for the CS-N775D when connected to a USB input. Listeners can download music to PC and copy the files to the HDD via the home network. File playback includes 192 kHz/24-bit FLAC, ALAC, and WAV as well as Direct DSD 11.2 MHz, DSD 5.6/2.8 MHz, and compressed audio formats.
Other entertainment is served via FM/RDS and DAB+ tuners, front-loading CD player, 192 kHz/24-bit-capable coaxial and optical digital audio inputs, and a line-level input. IR input/output and subwoofer pre-out join gold-plated speaker posts on the rear panel.
For more information: http://www.onkyo.com/