DP-X1A/DP-S1: Onkyo announced two portable digital audio players.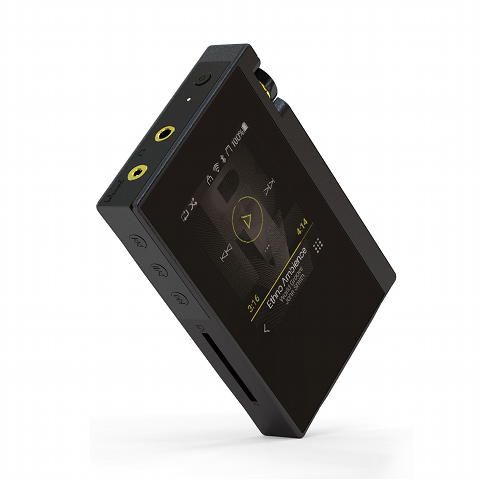 Source: Press Release, Last Accessed: 2017/05/16
Onkyo announced the availability of two new digital audio players: the audiophile-oriented DP-X1A, featuring a dual ESS DAC chip, and the DP-S1, Onkyo's first non-Android OS device of its kind.
Comprised of audiophile-grade components, the DP-X1A features a high-capacity conductive polymer capacitor that absorbs noise on high clock rates and better stabilizes the power supply, while discrete thin film chip resistors improve stability and audio characteristics for both balanced and unbalanced outputs. To isolate sources of internal noise, the audio circuit board and CPU board are built separately. These new changes result in a wider soundstage with deep polished tones, Onkyo states.
Like its predecessor, the DP-X1A operates the Android OS so it's compatible with Google Play, and boasts both a dual ESS Sabre DAC and ESS amp. The internal storage got an upgrade to 64GB which is expandable with an additional 512GB via two micro SD slots, and the unit supports MQA as well as a wide variety of hi-res formats up to DSD 11.2MHz, and 384kHz/24bit FLAC/WAV PCM audio files. The device is also ready to stream with Wi-Fi/Wi-Fi Direct as well as hi-res Bluetooth via aptX/SBC.
According to the press release, the DP-S1 is far more compact yet features the same precise standards, including a chassis milled from a single block of aluminum to achieve both structural rigidity and improve signal quality. The device is the company's first DAP that does not utilize the Android OS and instead utilizes a proprietary operating system with a double clock at 44.1kHz/48kHz for native support of DSD 5.6MHz and 192kHz/32bit FLAC/WAV PCM files. It also has the ability to upsample compressed and streaming audio.
The DP-S1 features twin ESS Sabre DACs and ESS headphone amps in a fully balanced circuit design with equidistant signal paths for DAC and amp chips, and includes both a 3.5mm unbalanced headphone jack and a 2.5mm 4-pole balanced jack. Along with standard BTL drive and the twin DACs, the unit features Active Control GND which allows the two DAC outputs to work in tandem for L-GND/R-GND "0V" lock to eliminate distortion. It can also upsample up to 192kHz to improve both compressed and streaming audio quality, while a HiBit mode expands 16bit/24bit depth audio up to 32bit.
The device offers 16GB of internal storage that can be expanded to 512GB via two microSD card slots. With support for both Wi-Fi and Bluetooth, users can wirelessly stream audio, and connect to peripheral devices as well. The Onkyo DAP Controller app lets owners control basic functions like playback, track advance and volume via their smartphone.
For more information: http://www.onkyo.com/, http://www.eu.onkyo.com/
---