Rotel introduced new stereo components as part of the 15 Series.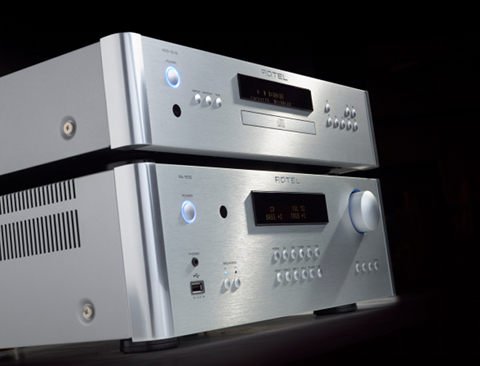 Source: Press Release, Last Accessed: 2017/06/28
For over half a century, Rotel has been manufacturing award-winning Hi-Fi components that set new levels of audio performance within and often above their class. The tradition seems to continue with the latest introduction of three new stereo components as part of the 15 Series.
The RA-1572 integrated amplifier is one of the best examples of melding classic analog design with contemporary digital circuits. The circuitry draws on a high capacity power supply based on a Rotel custom designed and in-house manufactured oversized toroidal transformer, with subsequent segments built with tight-tolerance parts including T-Network capacitors, covering the voltage and current requirements to ensure stress-free signal reproduction.
The RA-1572 has a built-in state of the art 32-bit/768kHz AKM digital-to-analog converter and analog stages of the highest quality. The DAC and surrounding circuitry supports a vast array of source inputs including DSD and 32-bit/384kHz capable PC-USB port. The Bluetooth supports aptX for superior performance with compatible devices, while two each coaxial (RCA) and optical (Toslink) inputs provide easy connections for LPCM music sources including popular streaming devices with up to 24-bit word lengths sampled at 192 kHz. Analog inputs include a pair of balanced XLR connectors in addition to conventional RCA jacks and a MM Phono input. The Class AB output stage uses discrete devices and is conservatively rated at 120 watts per channel into 8 ohms. A mono subwoofer output is also provided.
The new RC-1572 stereo preamplifier leverages the design of Rotel's flagship RC-1590, including its 32 bit/768kHz AKM stereo digital-to-analog converter. Among many refinements, the RC-1572 utilizes relay switching for analog sources instead of an IC based switch, while a large toroidal transformer and a regulated power supply ensures stable current and voltage requirements to all stages under dynamic conditions. Premium circuit components have been selected only after extensive listening evaluations, the company states. The RC-1572 offers four digital inputs (2 coax and 2 optical), supporting up to 24bit/192KHz audio, plus a rear PC-USB for up to 32/384 streaming. Integrated Bluetooth/aptX is provided and analog inputs include balanced XLR in addition to four pairs of conventional RCA inputs. A moving magnet phono stage is, also included.
The RCD-1572 is the CD player in Rotel's 15 series, utilizing a purpose designed and built CD mechanism and the Wolfson WM8740 digital filter/stereo digital-to-analog converter. According to the press release, the post-converter analog circuitry features components – resistors, capacitors, inductors – chosen only after their positive contribution to sound quality were quantified and verified qualitatively by extensive listening sessions.
Prices are $1699.- (RA-1572), $1099.- (RC-1572), and $899.00 (RCD-1572).
For more information: http://www.rotel.com/
---