Sennheiser's new HD 660 S delivers even better sound, comfort and versatility.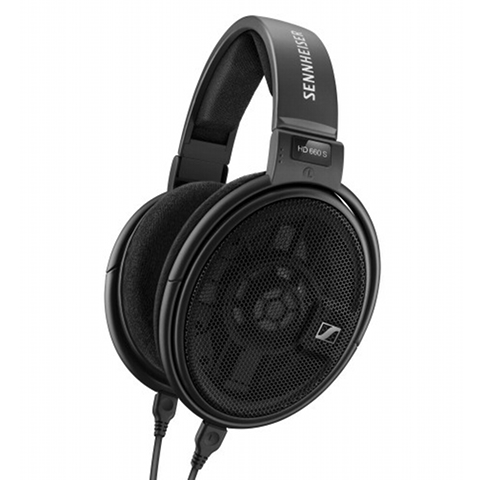 Source: Press Release, Last Accessed: 2017/10/12
Sennheiser has launched a new open dynamic headphone for the passionate audiophile – the HD 660 S. The new model builds on the legacy of the HD 650 and features a new and improved transducer design that delivers lower harmonic distortion for an even more natural, lifelike audio experience, the company says. With a lower impedance of 150 ohms, the HD 660 S offers even greater versatility, allowing listeners to enjoy the headphones' reference-class fidelity with both stationary and mobile HiRes players.
According to the press release, the improved acoustic design ensures low harmonic distortion, while Sennheiser's proprietary transducer offers improved control of the diaphragm movements thanks to a specially manufactured precision stainless steel fabric, which is adapted to the contour of the diaphragm. The transducers are carefully selected and paired by hand to guarantee consistently narrow tolerances (±1dB), while their extremely light aluminum voice coils ensure the highest impulse fidelity.
In the HD 660 S, leading-edge technology meets a long tradition of uncompromising German audio and build quality, Sennheiser states. This combination of craftsmanship and breakthrough innovation is reflected in their new matte black and anthracite design – a high-end aesthetic approach that embraces both contemporary style and timeless elegance. The robust yet lightweight construction also makes listening supremely comfortable. The elliptical ear cups are shaped to follow the anatomy of the ear, while thick padding on the headband and the replaceable ear cushions provides a relaxing and luxurious experience that places the enjoyment of music at center stage.
Offering a lower impedance of 150 ohms, the HD 660 S can be enjoyed with HiRes mobile players or when directly connected to high-quality, stationary HiFi components. Sennheiser recommends the use of dedicated amplifiers which offer balanced outputs such as the Sennheiser HDV 820 or the balanced output of a mobile digital audio player, if available. Accordingly, the headphones offer a choice of connectivity options. The detachable connecting cables made from highly conductive OFC copper offer either a 6.35 mm stereo plug or a balanced 4.4 mm Pentaconn stereo plug, with a 6.35 mm to 3.5 mm adapter also provided.
For more information: https://en-de.sennheiser.com/
---