T+A unveiled the new Cala range.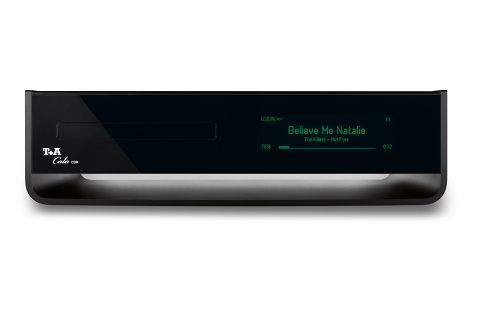 Source: Press Release, Last Accessed: 2017/08/15
T+A from Germany announced the launch of its new Cala Receiver range – Cala SR and Cala CDR (with CD transport). The new range offers a host of features within a single receiver unit, including compatibility with streaming services (TIDAL, Deezer and Qobuz), playback via UPnP network music servers and USB storage media, FM, FM-HD and DAB+ radio, SP/DIF and optical digital inputs, HD Bluetooth connectivity and analogue inputs (including a switchable Aux/MM or high output MC turntable input).
The chassis of both models has been crafted from aluminum, whilst control is via the supplied T+A F100 remote or the T+A Control app (available for Apple and Android devices). For those looking to make a design statement, both models also feature an LED strip light to create an ambient white, blue, green or red glow on the underside of the chassis. The light intensity and color can be chosen by the user or turned off completely.
The Cala SR is a multi-functional streaming receiver that acts as a complete Hi-Fi system. The model features an integrated amplifier with a large range of connection facilities and 2x55W output stages. Users can access a range of supported sources, such as Internet radio, FM, FM-HD and DAB+ radio, in addition to built-in streaming service clients. HD Bluetooth streaming also allows users to stream seamlessly from mobile devices such as smartphones and tablets, whilst UPnP, network music servers and USB storage are also accessible. The Cala SR also features analogue inputs, including a Phono for MM and high output MC cartridges.
The Cala CDR is the all-encompassing music center. With all of the features of the Cala SR, the CDR version includes an integrated amplifier with a higher 2x100W output – for the most demanding applications. An integrated CD transport also allows for CD-Audio playback.
For more information: http://www.ta-hifi.de/
---