V-MODA unveiled Remix, a Bluetooth loudspeaker and headphone amplifier.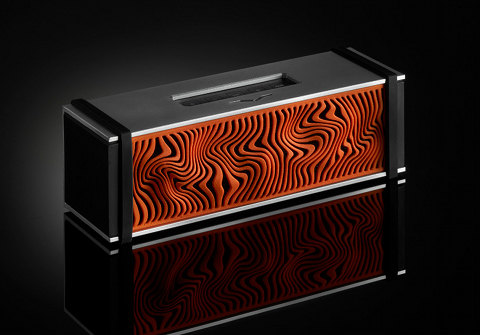 Source: Press Release, Last Accessed: 2017/03/14
The company announced the availability of Remix, their first portable Bluetooth loudspeaker that delivers uncompromising sound quality and design along with unrivaled 3D-printed customization options for every surface. Remix is the culmination of three years of R&D, involving dozens of engineers and over 50 prototypes.
Measuring just over 20cm wide, Remix is designed to go anywhere, featuring a newly designed glass-fiber diaphragm and long coil drivers. Remix also features a rear-mounted bass reflex port for an accurate, clearly defined sound that's powerful enough for monitoring duties during mobile recording and production, the company states. Remix is not just for traveling – it is also ideal for the home or the office, completely transforming the sound of a laptop computer, or bringing superior audio reproduction into the bedroom or outdoors.
According to the press release, Remix also includes a headphone amplifier in wired analog mode which is comparable to standalone headphone amplifiers worth $200 or more. Owners of high-end, higher-impedance headphones can drive them as they were made to be driven by a 2x83mW power stage featuring V-MODA's VAMP technology.
Remix is available in two finishes – minimal CNC aluminum and luxurious vegan leather exemplifying the work of V-MODA's Milano-based design studio; classically styled, beautifully proportioned and completely customizable on all six sides to reflect the personality of its owner.
For more information: http://v-moda.com/
---