Akiko unveiled the Minelli affordable audio power conditioner.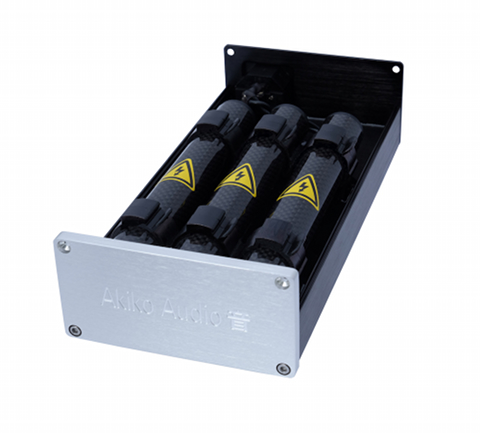 Source: Official website, Last Accessed: 2018/09/28
Based on their best product, the Corelli power conditioner, Akiko designed a new, affordable model with much of the technique and quality of the original. Minelli is a compact power conditioner with excellent value for money, offering effects which will pleasantly surprise the listener, the company says.
Minelli is a newly developed power conditioner which cleans the power in any setup in a unique way, without using any electrical components or active power filtering. According to Akiko, the device achieves noise reduction without any negative side effects such as a loss of dynamics or natural sound.
The inside of the Minelli is made up of three woven carbon units, uniquely tailored to suit their task. The neutral, phase and grounding conductors are each treated separately. Furthermore, the device is stabilized with black resin to repress unwanted microphonic effects and the aluminum front panel has had an extensive treatment.
Akiko's products have been proven to work by measuring their effects the company says, since reducing the high frequency noise will create a more relaxed music rendering and increase the pleasure one experiences from listening to music.
For more information: https://www.akikoaudio.com/
---