Audiolab announced 6000 Series CD transport to complement 6000A Integrated amp.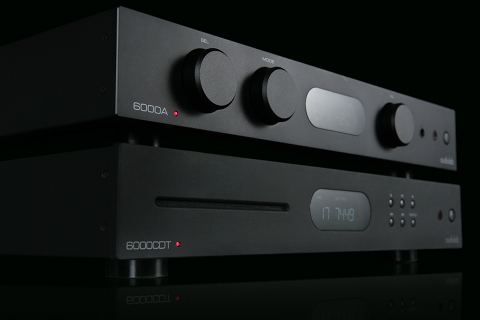 Source: Press Release, Last Accessed: 2018/09/29
Audiolab says that their new 6000A integrated amplifier is the perfect hub around which to build a versatile, high-performance audio system, however you choose to play your music – from digital streaming to vinyl records. Now, for the many people for whom CD remains a crucial part of their musical diet, Audiolab's new 6000CDT is the 6000A's ideal CD-playing companion.
The 6000CDT is a dedicated CD transport incorporating the same slot-loading mechanism as Audiolab's flagship CD player, the 8300CD. It uses a read-ahead digital buffer to reduce disc-reading failures, and it is able to play scratched and damaged CDs that are unreadable by conventional mechanisms. The master clock is controlled by a temperature compensated crystal oscillator, enabling the digital output from both coaxial and optical sockets to exhibit extremely low levels of jitter (phase noise). In addition, the coaxial output is fed from a differential line driver to ensure a flawless digital signal reaches the accompanying DAC.
The 6000CDT joined the 6000A in Audiolab's new 6000 Series in October, with a choice of black or silver finish.
For more information: http://www.audiolab.co.uk/
---