Audionet announced full streaming features through free upgrade for all DNx products!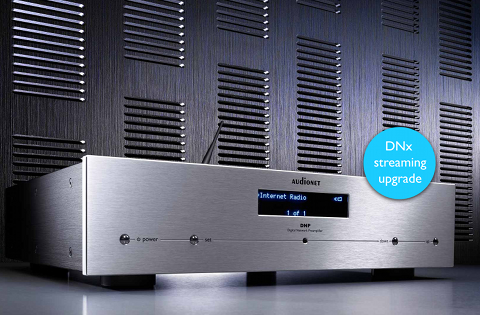 Source: Press Release, Last Accessed: 2018/05/07
The German manufacturer recently announced that the leading streaming services on the planet, including tens of thousands of radio stations and podcasts, will be delivered in state-of-the-art sound quality via their DNx devices. The update comes for all products, even the older ones bought years ago.
According to the press release, to benefit from streaming in Audionet quality, users need the newest iMM (app for DNx operation, only for iOS), a firmware update for each DNx device and an update network module. All apps (iMM, RCP and aMM) will inform the user of the update automatically and will load and install the update automatically. Only when update mode is switched to manual, the user will have to initiate the update with a click.
The online streaming services are supported via airable (for more information have a look here), and included are the new "HiFi" accounts on Deezer (i.e. FLAC playing with 44.1kHz and 16 Bit/CD quality). Qobuz will (depending on user's personal account) deliver HighRes formats up to 192kHz/24Bit. TIDAL will provide CD quality FLAC with 44.1kHz/16Bit (again depending on account). All the upgrades for the DNx products are free.
For more information: http://www.audionet.de/
---