Bowers & Wilkins announced their new 600 Series entry-level loudspeakers.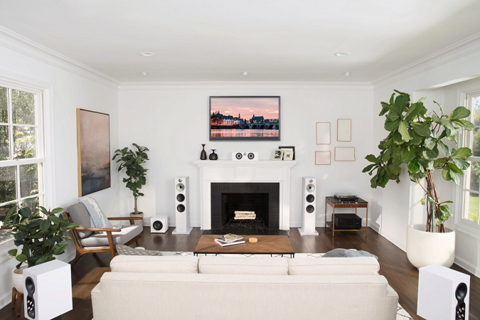 Source: Press Release, Last Accessed: 2018/08/20
The sixth iteration of Bowers & Wilkins 600 Series dramatically improves the range's legendary combination of outstanding value and audio performance, the company says. The new 600 Series brings high-end sound quality within reach, applying B&W's cutting-edge technologies and leading design.
"The 600 Series is the perfect entry point into the Bowers & Wilkins high-fidelity audio experience," said Richard Campbell, Chief Revenue Officer at Bowers & Wilkins. "The new 600 Series embodies the original ethos of John Bowers' mission to deliver best sound quality and to set new standards for audio performance." This breakthrough quality and value is achieved by integrating higher-end technologies first used in the Bowers & Wilkins' flagship 800 Series Diamond range. The new 600 Series is the most affordable range to incorporate the remarkable Continuum Cone midrange driver, developed and exclusively manufactured by Bowers & Wilkins to improve upon the transparency and accuracy of the iconic Kevlar cone.
The new 600 Series also introduces an updated version of its acclaimed Decoupled Double Dome Tweeter technology paired with new paper cone low-frequency drivers in the flagship 603, ensuring rich, powerful bass response, the company states.
The new range is available in Matte Black and Satin White and includes the 603, the flagship and largest speaker in the series, a floor standing design with the Decoupled Double Dome tweeter, an FST midrange driver using the Continuum Cone, plus dual paper-cone bass drivers. The series, also, includes two bookshelf models, the 606 and the 607, the center channel model ΗΤΜ6 and three subwoofers carried across from the previous 600 Series with updated finishes to match the new range, the ASW610XP, ASW610 and ASW608.
For more information: http://www.bowers-wilkins.com/
---