Cambridge Audio unveiled the Edge top-class series.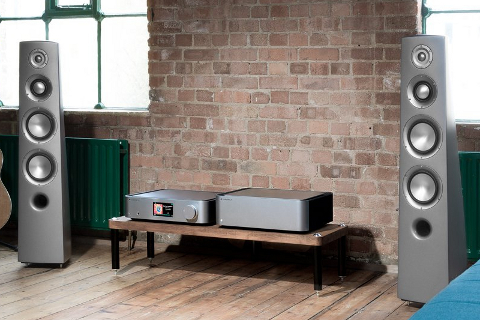 Source: Press Release, Last Accessed: 2018/03/28
Cambridge Audio celebrates their 50th anniversary with the introduction of Edge, their most accomplished system to date, a pioneering Hi-Fi series that introduces a new standard for sound and design and builds on the company's driving principles of creating products that bring the "Great British Sound"--a pure, unfiltered audio experience--into the home.
The new series is named after Professor Gordon Edge, one of Audio's founders. He was an entrepreneurial force of the Cambridge technology cluster and inventor of the company's first product, the P40 integrated amplifier.
"Edge has been a project of passion for Cambridge Audio. With our 50th anniversary approaching, we saw an opportunity to push the boundaries of our abilities to create something truly unique, something truly inspirational. We removed all limitations during development of Edge--anything goes so long as it's in pursuit of the best system we've ever made. The results speak for themselves. Edge is sublime.", said Stuart George, Managing Director, Cambridge Audio.
The Edge series will be available in June and will consist of three units: Edge A, the integrated amplifier; Edge NQ, the preamplifier and network player; and Edge W, the power amplifier. According to the press release, the Edge A offers incredibly detailed sound with the effortless power to match, the Edge NQ offers new levels of versatility for a preamplifier and network player, featuring an improved version of the StreamMagic streaming module, while the Edge W is the best power amplifier Cambridge Audio has ever made. With just 14 components in the signal path (where other similar products may have 30 to 40), the Edge W delivers breathtaking, pure, unfiltered British Sound with incredible power.
For more information: https://www.cambridgeaudio.com/
---