Dali unveiled the new SUB C-8 D subwoofer for both music and movies.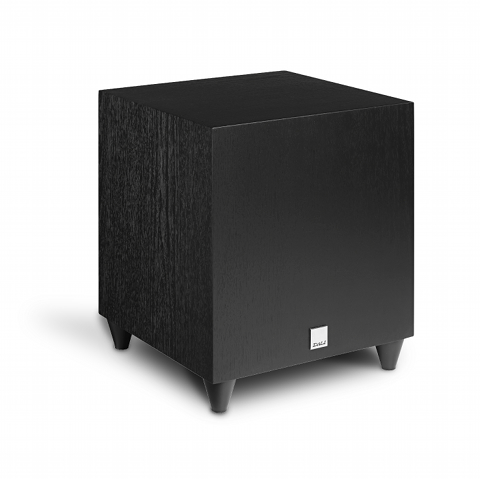 Source: Corporate website, Last Accessed: 2018/04/18
With the SUB C-8 D, you get a subwoofer which feels equally at home in a surround setup destined for movies and in a compact stereo setup meant mainly for musical enjoyment. Therefore, this subwoofer is everything but a boombox, the company says, introducing a design featuring an 8-inch woofer and a 170W class D amplifier. Following τηε Dali subwoofers tradition, the C-8 D is compatible with almost any amplifier, receiver or processor due to the choice of LFE or LINE inputs it offers.
The 8-inch down-firing cone is constructed from high-quality paper pulp resulting in a rigid diaphragm with excellent breakup characteristics, built around an over-sized ferrite magnet and optimized for maximum flux within the voice coil gap. The voice coil is 26.5 mm long, built for long excursions and is vented to ensure air-cooling to the system. The pole piece is likewise vented for maximum cooling, and here the venting also reduces internal compression in the motor system, ensuring free movement of the cone without any over/under pressure affecting the performance, Dali says.
The integrated 170 Watt RMS Class D amplifier is designed not only for continuous power, but also for peak performance delivering up to 220 Watt peak power. Fitted with controls for gain, cut-off frequency, and phase, the SUB C-8 D will adapt to any front speaker and room acoustics. The switch mode power supply is part of the reason for very low power consumption - only 0.4 Watt in standby mode. And the amplifier displays an impressive efficiency of 70%. In unison, the high-efficiency amplifier section and power supply construction generate an absolute minimum of heat loss. For that reason there is no external heat sink.
The solid MDF cabinet comes in a choice of Black Ash or White finish, making it blend in perfectly with most speaker designs and room decors. The entire cabinet is effectively decoupled from the floor by means of four polymer based oversized spikes. Appearing to hover above the floor the distance of 30 mm eliminates any potential turbulence from the space between the cabinet and the floor itself. Still, the proximity to the floor ensures that the benefit of having a down-firing subwoofer is maintained; a higher efficiency and more freedom in positioning, the company states.
For more information: https://www.dali-speakers.com/
---