dCS launched new Bartok Upsampling Network DAC with Headphone Amplifier.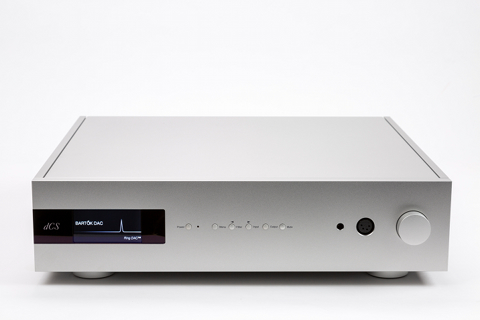 Source: Press Release, Last Accessed: 2018/08/10
dCS recently unveiled their Bartok network DAC and headphone amplifier – a single-box, state-of-the-art digital-to-analogue converter with full network streaming functionality and class A headphone amplifier.
Replacing Debussy as the most affordable DAC in the dCS range, Bartok shares the same DNA as its bigger Rossini brother, featuring the Rossini Ring DAC, custom high performance UPnP music streamer and dCS digital processing platform inside a simplified chassis that uses only one power supply. As with all dCS DACs Bartok measures best in class across all technical dimensions, the company states.
Bartok plays music through an array of industry-standard USB, AES or S/PDIF digital inputs. It can stream over Ethernet from a NAS drive or online music services such as TIDAL or Spotify, and from Apple devices via Airplay.
The DAC section is equipped with independent balanced and unbalanced line outputs that can drive power amplifiers directly, avoiding the need for a separate preamplifier. The Bartok Headphone DAC features a custom designed headphone amplifier that works extremely well with both high and low impedance headphones in balanced or unbalanced formats. Taking the dCS analogue output stage as a starting point, Bartok maintains that level of analogue performance but is optimized for a range of headphone impedance values.
According to the press release, Bartok supports high resolution PCM and DSD, with user-selectable upsampling. There is a suite of DSP filters to tailor the sound to suit individual taste, and great care has been taken to minimize jitter at all stages with the dCS "auto clocking" architecture. The network streaming section currently runs at up to 24-bit, 384kS/s and DSD128, supporting all major lossless codecs, plus DSD in DoP format and native DSD.
Pricing starts at £9,999 for the streaming DAC and goes up to £11,999 for the streaming DAC with integrated headphone amplifier. Availability is announced for late October.
For more information: https://www.dcsltd.co.uk/
---