Demand Series: Definitive Technology offers a high-performance bookshelf loudspeaker series.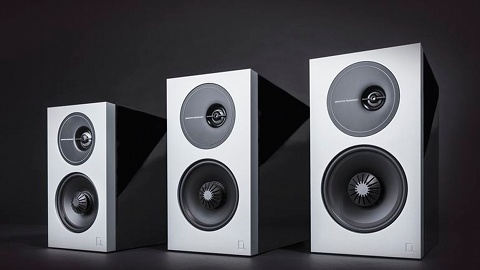 Source: Official website, Last Accessed: 2018/02/01
Featuring technology advancements to both Definitive's aluminum dome tweeter and mid-range/woofer, each bookshelf loudspeaker in the Demand series delivers full-range, room-filling sound and precise imaging in a modern, elegant styling.
The series includes three models, the D7, the D9 and the D11, all featuring an 1-inch aluminum dome tweeter with Definitive's 20/20 Wave Alignment Lens to give smoother high frequency response and improved dispersion for a rich and balanced listening experience. Additionally, the tweeter is placed in a slight offset position (a 5° angle offset, according to the details published) to deliver a more precise center stereo image by eliminating undesirable symmetric diffraction off the corners of the front baffle.
For the mid/low part of the audio spectrum, the three models feature BDSS (Balanced Double Surround System) drivers with the patented Linear Response Waveguide. This approach extends both on and off axis frequency response, while improving dispersion for more natural mid-range timbre and more precise imaging, the company says. The drivers are 4.5, 5.25 and 6.5-inch in diameter, for the D7, D9 and D11 models respectively.
Each cabinet in the Demand Series is hand-crafted, meticulously sanded, painted with five layers of premium piano black gloss paint, then buffed for a near-mirror finish (Level 6) for an uncompromising look in your home. Woofers are loaded through a reflex port in the smallest D7, while in both the D9 and D11 a passive radiator is used (6x10-inch in the D11 and a 5x9-inch in the D9).
For more information: https://www.definitivetechnology.com/
---