DTS Play-Fi launches headphones App to bring personal connectivity to home systems.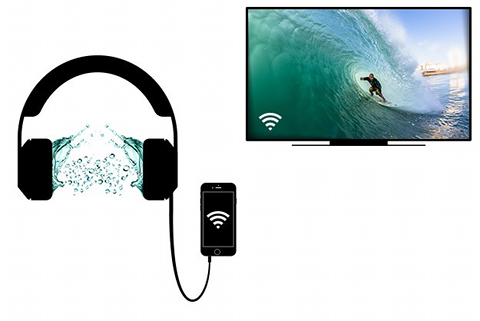 Source: Press Release, Last Accessed: 2018/06/21
DTS announced the new DTS Play-Fi Headphones app, now available on iOS and shortly coming to Android, as a companion app to select DTS Play-Fi audio products. The free app enables users to stream content over Wi-Fi that is playing on any DTS Play-Fi-supported product to any pair of headphones connected to a phone or tablet for a private listening experience. With DTS Play-Fi's A/V synchronization technology, audio stays in line with the video content being played on the TV. Users enjoy the benefits of full Wi-Fi range within their home, eliminating the in-room limitations of Bluetooth solutions.
The DTS Play-Fi Headphones app will stream audio from any of the compatible inputs (HDMI, optical, etc.) on the compatible products. Up to four listeners can join the audio streaming session for a private listening party without disturbing others around them. When used in conjunction with DTS Play-Fi's new whole-home TV audio streaming feature, the app allows a user to join an ongoing TV audio multiroom session and enjoy it at a different volume for themselves, while still being part of the group.
The DTS Play-Fi Headphones app can stream audio from selected DTS Play-Fi-enabled products including the Definitive Technology W Studio Micro sound bar, the Klipsch Gate receiver, the McIntosh MB50 streaming audio player, the Onkyo Smart Speaker G3 and the Pioneer Elite Smart Speaker F4 with more launching throughout the year.
DTS Play-Fi technology enables lossless multi-room wireless audio streaming on any supported product from the world's most popular music services including Amazon Music, Deezer, iHeartRadio, Juke, KKBox, Napster, Pandora, Qobuz, QQ Music, SiriusXM, Spotify and TIDAL, thousands of Internet radio stations, as well as personal music libraries. In addition, DTS Play-Fi technology features advance streaming functionality like wireless surround sound, stereo pairing, music station presets, and audio/video synchronization.
For more information: https://play-fi.com/
---