Gryphon unveiled the Sonett Phono Preamplifier.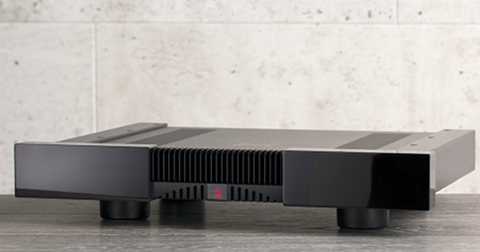 Source: Official website, Last Accessed: 2018/01/28
In an effort to bring the performance of the reference level Gryphon Legato Legacy phono stage to more affordable price points, Gryphon introduced a stand-alone version of their phono preamplifier module with independent, dual mono, power supply that would make the fruits of Gryphon's explorations into the latest circuit topologies, low-noise component breakthroughs and power supply innovations accessible to all.
The company from Denmark is far from a novice in the analog disc domain, since their very first product was a phono preamplifier, the now legendary Gryphon Head Amp. Gryphon initially offered the Sonett in a modular form for optional installation in the Diablo 300 and Diablo 120 integrated amplifiers but an immediate demand for a stand-alone version "forced" them to introduce a full-fledged product.
The Gryphon Sonett is a fully discrete, class A, zero negative feedback, DC coupled design, employing exclusively polypropylene capacitors for precision RIAA correction and capable for both ΜΜ and MC phono cartridges, a perfect companion for the Gryphon integrated amplifiers if an outboard vinyl solution is desired but, obviously, compatible with other systems too. Rear panel switches offer multiple options for selection of the desired MC load (10, 20, 80.6, 100, 200 or 402 Ohm). Multiple load options can be combined in parallel for even more options.
According to the details published, Sonett employs high quality components, including Wima polypropylene capacitors and polymer coupling capacitors and Schottky barrier diodes with low Von voltage. The power supply uses separate Talema toroidal power transformers for each channel, to ensure minimal magnetic radiation, and low-noise linear series regulators with a total of 22,400uF filter capacitance per channel. The transformers are mounted behind the front panel as far away as possible from the phono stage circuit to effectively isolate it from transformer radiation. The internal power wiring from the rear IEC socket to the power switch is mounted in a shielded channel to minimize risk of 50/60 Hz interference. Connections to both the turntable and the preamplifier/integrated amplifier are through gold-plated, Teflon insulated RCA sockets.
For more information: http://www.gryphon-audio.dk/
---