Hifiman announced the Ananda planar headphones, optimized for portable devices.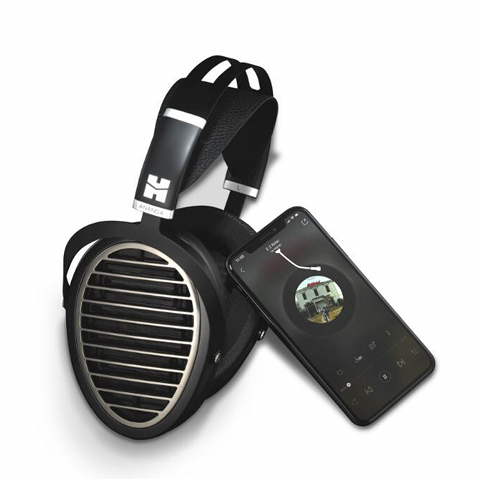 Source: Press Release, Last Accessed: 2018/07/13
Hifiman recently announced the availability of Ananda, the company's new open-back planar headphone designed to maximize performance of any personal audio source, especially smartphones and tablets.
According to the press release, Hifiman engineers employed lightweighτ planar drivers for the high power sensitivity necessary when used with streaming audio devices. Ananda's rating of 103dB guarantees that it will provide consistently low distortion high-fidelity output when used with a smartphone, let alone current and upcoming high-resolution digital audio players and home audio systems.
The industrial design of the Ananda headphone represents new standards of comfort and performance for open-back planar models, the company states. The ultra-thin diaphragm produces unmatched detail and low distortion, and the window shade grill design reduces sonic reflections, resulting in pure, neutral audio reproduction.
Hifiman says that the new Ananda sets an equally high bar for comfort. A hybrid headband features a weight-dispersing strap for hours of comfort, and the sleek and sumptuous matte black finish is combined with metal construction for maximum durability. Newly designed ear cups follow an asymmetrical design that mirrors the natural shape of the human ear. Ananda's 3.5mm headphone connector is the company's strongest yet, ensuring years of secure, trouble-free performance.
"Ananda is designed for music lovers who want one high-performance, extraordinarily comfortable headphone for all personal listening, whether it's a home system, high-resolution portable player, or an everyday smartphone," said Dr. Fang Bian, Founder and CEO, Hifiman. "The word Ananda is derived from the Sanskrit term for bliss, which is what this headphone will bring to anybody who enjoys audiophile-grade performance, no matter the source."
Ananda weighs 14.07 oz, offers a frequency range of 8Hz–55kHz, sensitivity is rated at 103dB, and impedance is 25 ohm.
For more information: http://hifiman.com/
---