KEF's new completely revamped R Series.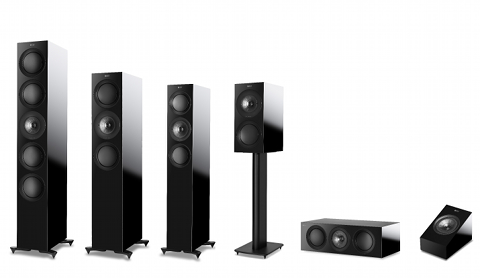 Source: Press Release, Last Accessed: 2018/09/30
KEF, has announced the launch of their brand new R Series, a complete, top-to-bottom transformation of what was already one of the company's most acclaimed loudspeaker ranges, drawing on acoustic developments originally achieved in KEF's flagship Reference Series.
According the press release, the latest, 12th generation of KEF's Uni-Q driver is at the heart of the new range. As well as a redesigned motor system to improve the midrange, the area between the two drivers has been completely re-imagined. The design of Uni-Q necessitates a narrow gap between the drivers, which can be excited by sound waves at certain frequencies. The new structure and damping system eliminates these resonances, resulting in an even more smooth, transparent and detailed treble performance than ever before.
The Uni-Q Driver array's role as a waveguide is further expanded by KEF's innovative "Shadow Flare" trim ring design. The Shadow Flare is precision-designed to drastically reduce the diffraction effects that inevitably come from having a speaker with edges. This makes for a much clearer, more compelling and transparent sonic performance.
For the new R Series, KEF has completely re-worked the low-frequency drivers to have greater excursion, as well as an improved low-distortion motor and a new, higher-rigidity cone. The new R Series also utilizes an ingenious internal bracing system called "Constrained Layer Damping". Originally developed for the award-winning LS50, the system uses internal braces which connect to the cabinet panels via a flexing interface (as opposed to being fixed rigidly). This is hugely effective at dissipating unwanted vibrations, the company states.
The new R Series feature a flexible port design, with each port precisely positioned, and featuring innovative flexible walls, which prevent longitudinal resonances from coloring the midrange. KEF's R Series uses a completely redesigned, suede-like, microfiber grille design, which removes the performance-compromising thick frame of most speaker grilles. The grille utilizes 1801 precision-cut holes for each driver, thus minimizing the traditional compromise between great sound and driver protection.
The new R Series consists of the R11, R7 and R5 floorstanders, the R3 stand-mount, the R2c center speaker and the R8a Dolby Atmos-compatible speaker. All the loudspeakers in the range come in three contemporary finishes: Black Gloss, White Gloss and Walnut.
For more information: http://www.kef.com/
---