New launches for Linn's acclaimed Katalyst DAC Architecture.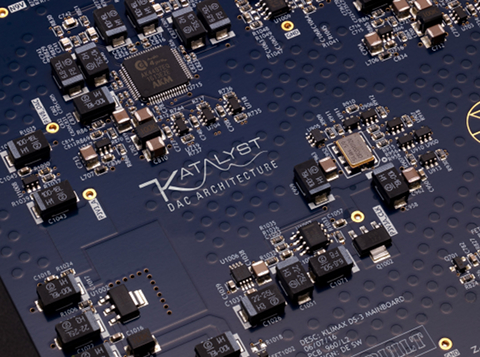 Source: Press Release, Last Accessed: 2018/05/30
Linn recently announced an all-new Akurate range with the addition of Katalyst DAC Architecture to Akurate DS, Akurate DSM and Akurate Exaktbox. Available as an upgrade for existing owners and, also, shipping as standard for all new customers, the new Akurate range featuring Katalyst can be heard at Linn Specialist retailers worldwide.
Katalyst is Linn's 4th generation digital-to-analogue conversion technology and, according to the press release, delivers enhanced processing power and an unprecedented level of precision at the critical point where the digital signal is converted into sound, delivering a deeper insight into music. Already available in the Klimax range and in Akubarik and Akudorik loudspeakers, Katalyst has received great acclaim and is recognised as an upgrade of significant proportions, Linn says.
Five key aspects have been improved, including independent, isolated power supplies, a Linn-designed data optimisation stage that prepares the digital signal for conversion with greater accuracy, minimising errors right at the start of the process, a single high precision clock with its own independent power supply which ensures greater timing accuracy throughout and the new ultra-low distortion analogue output driver which prepares the analogue signal for transmission out of the device, making it less susceptible to noise and degradation.
Katalyst architecture is available for the Akurate DS, a dedicated network music player, the Akurate DSM and the Akurate Exaktbox digital crossover/DAC. The new Akurate DS, Akurate DSM and both versions of Akurate Exaktbox featuring Katalyst are already available, with upgrades available for current owners. Prices (including VAT) are $8,500 (Akurate DS, upgrade available at $2,340), $10,250 (Akurate DSM, upgrade available at $2,340) and $6,435/$8,520 (Akurate Exaktbox 6-channel/10-channel, upgrade available at $1,560/$2,085).
For more information: https://www.linn.co.uk/
---