Linn upgrades the LP12 with the phono Urika II and the new Lingo.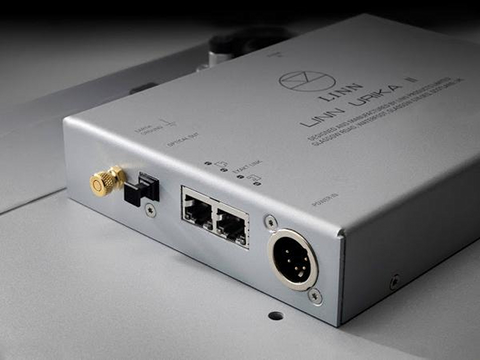 Source: Press Release, Last Accessed: 2018/02/19
Music system manufacturer Linn, launched two new upgrades to kick off the 45th anniversary year of the legendary Linn Sondek LP12, the iconic model that the company was founded on and remains the benchmark for turntables today. With its own Wikipedia page and celebrity following, the turntable has gained legendary status among vinyl and music lovers. The LP12 revolution continues with the latest new upgrades – Urika II and Lingo.
Urika II is an upgrade to the original Urika and represents a breakthrough in phono stage design. Linn has developed its digital signal processing technology to carry out the key process of implementing the RIAA curve within the digital domain, making it far more precise. This means lower distortion, lower noise and more music for the listener, the company states. The musical signal is then perfectly preserved in the digital domain between the phono stage and the downstream components, with connection to a Linn DS player over Exakt Link.
Using the same approach as with their Exakt loudspeakers, Linn carefully measures each Urika II in the factory so that minute manufacturing tolerances in the analogue input stage can be corrected, and then a Linn Specialist further optimizes Urika II to work with each customer's specific cartridge during installation, for an outstanding performance every time. The new phono stage fits at Klimax level and will sit alongside the original Urika in Linn's phono stage offering.
The second new product is the greatly-improved Lingo power supply, which now incorporates technology initially developed for Linn's top-of-the-range Radikal power supply. According to the press release, the new model is pitched at Akurate level and is neater, more compact and cleverer than ever. It has a new motor speed management system and Linn now employs its innovative digital processing technology to make the platter spin more accurately and more consistently than ever before.
Additionally, Linn has reinstated the original fluted plinth design, which harks back to the design of the very first Sondek LP12. This limited edition plinth is available in all standard finishes and is only on offer to those purchasing one of the new upgrades. Both upgrades are already available.
For more information: http://www.linn.co.uk/
---