MC1.25KW: A new 1200W monoblock monster from McIntosh.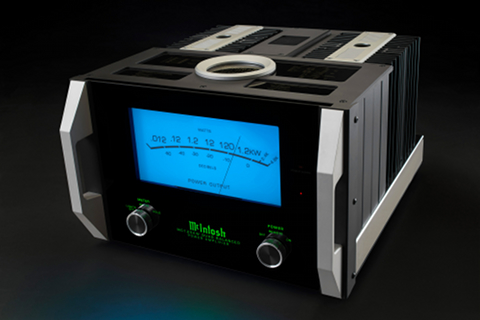 Source: Press Release, Last Accessed: 2017/11/14
McIntosh's MC1.25KW Quad Balanced power amp is one of their most advanced products and replaces the venerable MC1.2KW as the company's most powerful single chassis monoblock amplifier with an output of 1,200 Watts of power into a single channel with less than 0.005% of total harmonic distortion. The power is fully available to 2, 4 or 8 Ohm speakers via Autoformer technology.
A 50% increase in filter capacity (compared to the MC1.2KW) improves the performance of low end frequencies as well as increasing dynamic headroom. The top of the amp showcases an updated yet unmistakable McIntosh industrial design that will fit right in with current McIntosh products or those made decades ago. The audio Autoformer and power transformer remain located just behind the front panel but are now contained in new glass topped enclosures.
Towards the rear of the unit are 4 McIntosh Monogrammed Heatsinks, made from high quality materials with excellent thermal conductivity properties, cooling advanced high current output transistors that eliminate thermal equilibrium lag time so that the first musical note played sounds just as good as songs played later in the listening session. Other updates include a new power transformer, heavier gauge internal wiring, upgraded circuit components, and the addition of McIntosh's eco-friendly power management system that will turn the amp off after a set amount of time when no input signal has been detected. The AC receptacle has been re-positioned to provide additional clearance so a wider assortment of power cords can more easily be used.
With all the changes and improvements made in the MC1.25KW, one thing that hasn't changed is the large, fast responding 11-inch blue Watt meter that accurately shows the amp's power output. The new amplifier features the Power Guard and Sentry Monitor safety circuits, Quad Balanced design, Power Control and the patented Solid Cinch speaker binding posts. Both a balanced and unbalanced output are included to make bi-amping or tri-amping speakers easier; they can also be used to send the audio signal to a secondary system if the preamplifier does not have enough outputs or to connect a powered subwoofer.
For more information: https://www.mcintoshlabs.com/
---