A New Flagship: Meze Empyrean – The First Isodynamic Hybrid Array Headphone.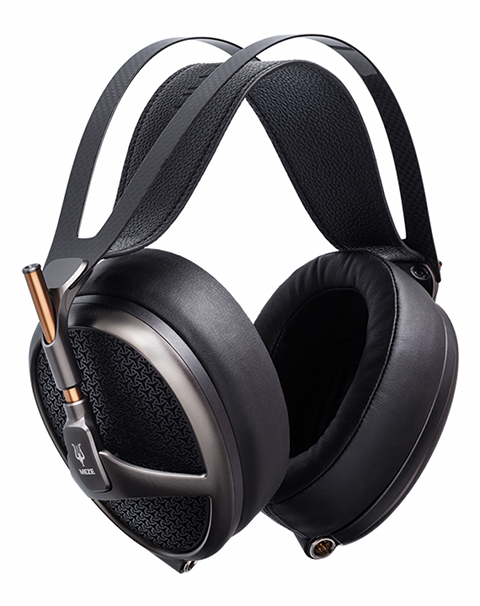 Source: Press Release, Last Accessed: 2018/10/03
Meze Audio unveiled their new flagship headphones. Named Empyrean, they are the first Isodynamic Hybrid Array headphones, featuring a new, unique, piece of technology which ends up to one of the lightest and most advanced planar magnetic drivers on the market.
According to the press release, on this project, Meze Audio collaborated with Rinaro Isodynamics – a progressive audio company with over 30 years of research and development experience in the field of planar magnetics and Isodynamics – who created the MZ3 driver, exclusively for Empyrean. With MZ3, a new standard in planar magnetic audio was established – the first dual shaped voice coil array. The only one of its kind, this unique piece of technology is one of the lightest and most advanced planar magnetic drivers on the market. The MZ3 combines an individual switchback, wide-area covering, and spiral, more localized, shaped voice coil, allowing sound to be targeted with accuracy around the natural shape of the ear. This provides increased exposure of direct sound wave frequencies over the 10kHz range and improves imaging and localization by decreasing the impact of short wave time delays caused by diffused field reflections. Higher efficiency through weight reduction has been key to enabling longer listening sessions without the pressure point fatigue inherently created by heavy headphones, putting user-comfort at the same level of priority as audio performance, the company says.
The advances in audio reproduction have been paired with a headphone chassis designed to deliver extended hours of listening pleasure. The total weight has been reduced through usage of lightweight carbon fiber and full CNC machined aluminum, the leather headband employs innovating pressure distribution wings, while the ear pads have an anthropometric design.
An open, planar magnetic, full over-ear headphone, Empyrean will be made available worldwide in 2018, at a price level of $3.000.
For more information: https://www.mezeaudio.com/
---