Musical Fidelity unveiled the M2si integrated amplifier and the M2sCD player.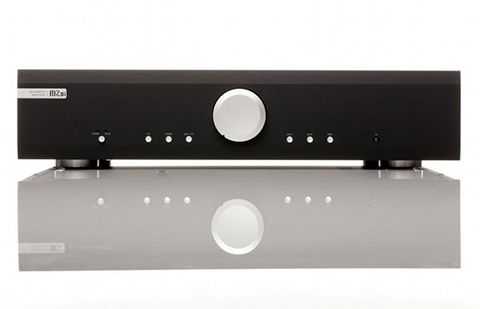 Source: Press Release, Last Accessed: 2018/10/22
Musical Fidelity unveiled the M2si and the M2sCD, their first new products since the brand changed ownership and received new investment earlier in 2018, launching, in this way, the new M2 series which, staying true to the tradition, puts the musical performance first.
Cosmetically, both devices boast an impressive-looking industrial facade, while their build-quality and choice of components throughout is class-leading, but the company says that what the new M2 system does best, is to offer true musical fidelity at a very appealing price.
The M2si integrated amplifier boasts trickle-down technology from the legendary Titan flagship model, delivering 76W per-channel into 8Ω (137W into 4Ω) and features a Class A preamp stage with its own independent power supply, coupled with a pair of discrete power amps. The amp offers six line inputs and for Home Cinema installations, the AUX1 input can also be manually switched to a Home Theatre (HT) through-put.
The elegance and simplicity in operation transfers from the M2si onto its matching CD player. The M2sCD is a serious, Red Book Hi-Fi CD player designed to match the cosmetic appeal of the amplifier, featuring both a mains choke filter and a high-tech digital stream noise filter. This innovative approach enables the player to measure like far more expensive devices, with low distortion and a virtually flat frequency response, plus minimal noise and jitter, MF stated. The internal DAC features 24bit Delta-Sigma conversion with 8x oversampling.
Both the M2si integrated amplifier and matching M2sCD CD player are housed in heavy metal enclosures and feature neat aluminum front panels – finished in silver or black. Control is simple either via the supplied system remote or the clearly labeled front panel controls.
For more information: https://www.musicalfidelity.com/
---