NAD introduced Value-Minded C 538 CDp.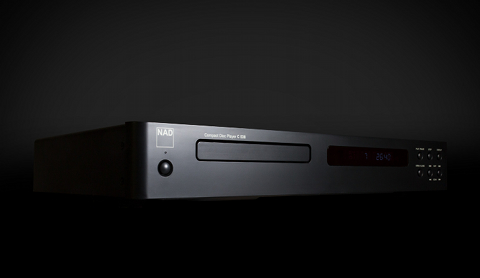 Source: Press Release, Last Accessed: 2018/06/01
NAD announced their new C 538, a performance CD player engineered for musicality, simplicity and value – all virtues true to the brand's proud tradition. Designed as either a music lover's first CD player or as a quality replacement, the C 538 employs many of the same engineering techniques found in audiophile players but at a fraction of the price.
Many of the techniques NAD has perfected for Hi-Res Audio playback have been applied to the venerable CD format, including a high precision clock for lowest possible digital jitter performance and the latest generation Wolfson 24/192 DAC. The C 538 outputs include stereo analogue along with coaxial and optical digital outputs.
In addition to playing CD discs, C 538 is also compatible with CD-R/CD-RW discs, allowing the user to play customized CDs burned from a computer. Because these songs are encoded in MP3 or WMA, the user can fit up to 10 hours of music on a single disc which is perfect for party mixes or ambient listening. The optical and coaxial digital outputs allow connection to an external DAC or digital component (like an AVR) to provide the most efficient and best sounding system setups.
The NAD C 538 includes many desirable features that enhance listening experiences. Front panel controls are duplicated on the handheld remote allowing Play, Pause, Skip, and Scan functions. In addition, many more classic features are available from the remote handset, including random mode, program functions, repeat mode and A-B repeat playback. The dimmable dot matrix display shows tracks and total playing time. Track time, disc time and remaining time are, also, displayed. The C 538 is already available now with an MSRP of $299 in the US market (around €330,- in the EU market).
For more information: https://nadelectronics.com/
---