Naim Audio unveiled new network players.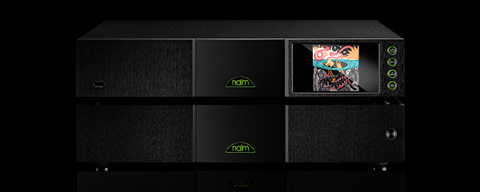 Source: Corporate website, Last Accessed: 2018/04/12
Combining state-of-the-art DSP with a rich, analogue soul, Naim's new network players deliver engaging, immersive sound quality to get the very best out of your music. At the heart of the new range is their first ever 500 Series network player, the ND 555 which marks the first 500 Series launch since the CD555 twelve years ago followed by the NDX 2 and the ND5 XS 2.
According to the details published, inside the three new units is "a precise blend of high-speed digital processing chain and rich analogue audio stages". Each system is easy to control and built with the latest streaming services in mind. The ND 555 and NDX 2 models also feature full color displays. When it came to the reference player, ND 555, Naim engineers called on audio technology they've only used in the company's flagship Statement range, as well as several new innovations, including a series of 13 discrete regulators in ND 555 – similar to Statement, and the addition of low-voltage differential signaling (LVDS), a first for a premium Naim player.
The new network players retain a classic look, featuring the familiar brushed metal exterior, while NDX 2 and ND 555 also include a 5-inch front-panel TFT display with proximity sensors, as well as four control buttons for added flexibility and streamlined usability. Along with the Naim app, the user interface provides access to streaming services such as Spotify and TIDAL, internet radio, local sources and album artwork. NDX 2 and ND 555 are supplied with their own Zigbee remote controls. They remove the need for line of sight, so you can take control whatever direction you're facing or even from around the corner. You can also use the same remote for different Naim streamers – a new device can be paired in a matter of seconds.
All the players will be displayed at this year's Munich HighEnd show (May 10-13, 2018) but up to now, Naim has not announced a release date.
For more information: https://www.naimaudio.com/
---