Sony introduces next-level Noise Cancellation with the WH-1000XM3 headphones.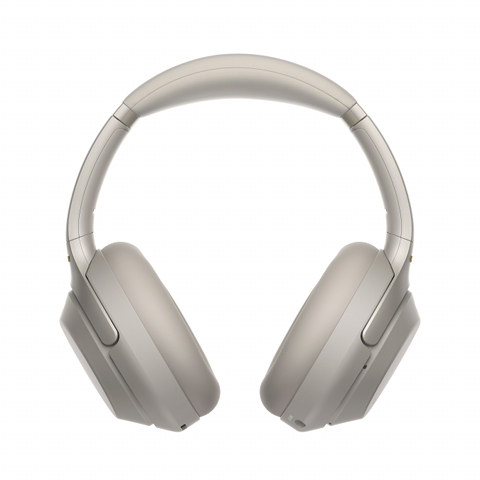 Source: Press Release, Last Accessed: 2018/08/30
Sony recently announced the WH-1000XM3 noise canceling headphones, the newest addition to the highly acclaimed 1000X family. This headband-style, around ear model, offers all of the much loved features from the previous WH-1000XM2 while adding multiple key improvements, including upgraded noise canceling performance to enhance the listening and user experience.
According to the press release, the 1000XM3 features a newly developed HD Noise Canceling Processor QN1, which has approximately four times greater performance than the previous processor. This feature cannot only negate transport noise, but also further cancels the daily background sounds, such as street noise and human voices. It also features Dual Noise Sensor technology that captures ambient noise with dual microphones and then passes the sound data to the processor to cancel it.
The headphones feature a 40mm driver unit with a Liquid Crystal Polymer (LCP) diaphragm that handles heavy beats and can reproduce a full range of frequencies up to 40kHz. The HD Noise Canceling Processor QN1 works not only for noise canceling, but also for delivering stunning sound quality with 32-bit audio signal processing and the combination of DAC with amplifier functionality. This offers exceptionally high sound quality, best-in-class signal-to-noise ratio, and low distortion for portable devices, the company says.
WH-1000XM3 includes Sony's Adaptive Sound Control, which automatically detects your physical situation and adjusts to changes, Sense Engine 2, for a "smart" listening experience and the Quick Attention Mode that lets you hear what is going on around you without taking your headphones off.
The 1000XM3s have a new, slimmer silhouette and weigh less than their predecessor. The deeper ear cup and thicker headband cushion add comfort. They also come with a stylish fabric case that will satisfy fashion-conscious users, as well as new, eye-catching color options of black or platinum silver with gold highlights.
Besides offering up to 30 hours of battery life with noise canceling and Bluetooth connectivity, the 1000XM3 headphones have an upgraded Quick Charging function that provides up to five hours of wireless playback after a mere 10 minutes of charging via a contemporary USB type-C port.
For more information: http://www.sony.com/
---