A Vinyl Table from Norway...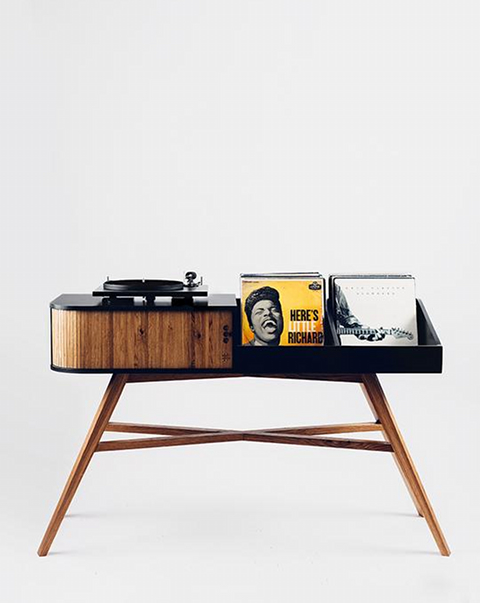 Source: [corporate website], Last Accessed: 2018/07/02
HRDL is a small company established in 2015 by commercial photographer Stian Herdal in a small, one car, garage in Kristiansand, Norway. One of Herdal's project is The Vinyl Table, a record player/turntable cabinet which includes storage space for both an amplifier and about 200 records.
The Vinyl Table is a mid-century modern inspired piece of furniture, made out of Valchromat and oak, with a tambour door. It offers a free surface to place your turntable, a shelf to place your LPs and a closed space to put tour amplifier. This piece is not in stock, and made to order. If you have special wishes or customization needs, you can send HRDL an email before you order. Dimensions are 120x20x45 (cm, length x height x depth) and the total height (including the feet) is 75cm. Expected delivery is 6-8 weeks, in addition to shipping, the company states.
HRDL also offers two Vinyl Stands to place your LPs (both in single and bundle versions), The Book Stand (for books, obviously) and four different tables.
For more information: https://hrdl.no/
---