Tidal Audio launched a new high-end audio brand: the Vimberg.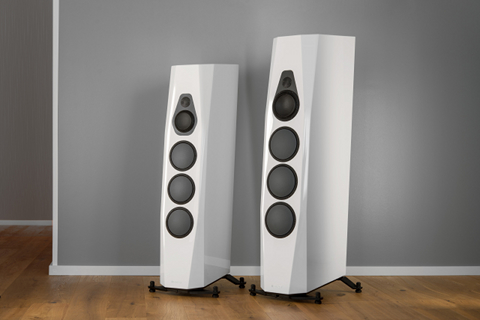 Source: Press Release, Last Accessed: 2018/06/22
Tidal was founded 1999 from CEO and chief designer Jorn Janczak and became a leading ultra high-end brand. Now, the company announced the creation of a new brand: Vimberg. The first two models in the range of launched products are 3-way loudspeakers Mino and Tonda.
Jorn Janczak stated: "Vimberg is our answer to the constantly asked question if we could design and build a more affordable model range, other than our ultra high-end brand Tidal. The challenge was to offer affordable super high end products as we understand and define things, while not ending up with another me-too start-up. With all we know and have learned over the last 20 years, we were able to bring to market a product at another price level." Furthermore he stated: "We are overwhelmed at the feedback and reactions from the very recent pre-launch at the Munich high-end show. This new brand allows us to establish a wider sales network and makes our products more affordable. More products, such as electronic components, will follow."
All Vimberg products are designed and will be produced in the new design and production headquarters of Tidal Audio, both located in Hurth/Germany. The first products are due to start shipping in August 2018 and will be globally available by authorized dealers.
For more information: http://www.vimberg.de/
---