Well Tempered unveiled the new Amadeus 254/LTD turntable/tonearm system.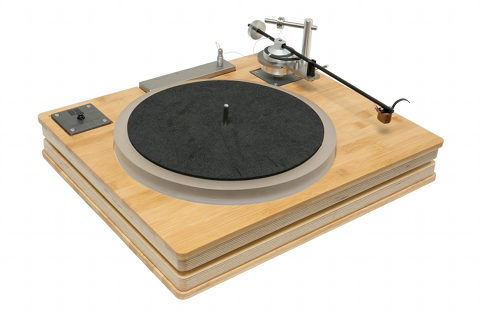 Source: Press Release, Last Accessed: 2018/10/12
Well Tempered Labs recently unveiled their brand new model Amadeus 254. The new turntable will be replacing the successful and well reviewed Amadeus and features the 10.5-inch LTD tonearm.
The fundamentals of each WT's design, including that of Amadeus 254, are still based on the landmark paper from 1977 by the Danish Company Bruel and Kjaer "Audible Effects of Mechanical Resonances in Turntables", an AES paper that described, probably for the first time, basic quality factors of a vinyl record source and a methodology to evaluate them. The LTD tonearm used in Amadeus 254 features the new Symmetrex configuration and offers the unique feature of dynamic tracking. The center of gravity of the tonearm assembly is well above the rotational pivot of the precision-made golf ball and the ball is immersed in approximately 30% in a damping fluid. When the stylus encounters heavy modulation in the grooves the increased drag causes the tonearm to rotate down thus gently increasing the tracking force maintaining a secure and stable condition for every cartridge, WT's William Firebaugh says.
Amadeus 254 features double isolated multi-layer plinth, an acrylic platter, full electronic speed control, a servo controlled motor with vibration controlled mounting and offers a balanced XLR output along with the standard single ended RCA pair. The platter is belt-driven through a 0.004-inch polyester thread belt.
For more information: https://www.welltemperedlab.net/
---