Acuhorn unveiled three new tube-based DACs, featuring the same digital core but different output configurations.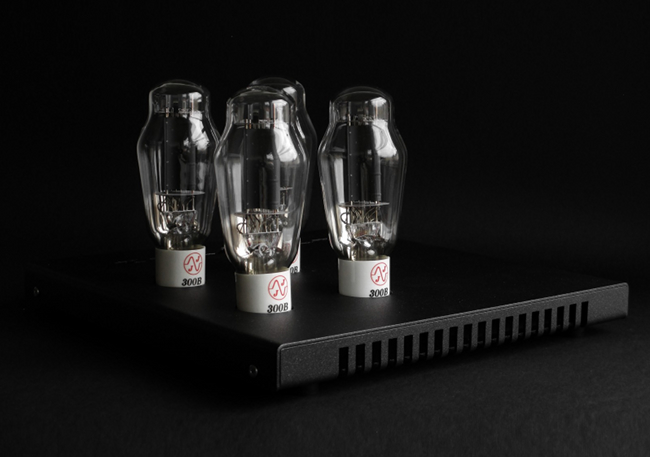 Source: Press Release, Last Accessed: 2019/11/28
The company from Poland, recently introduced the R2R TS, R2R T and R2R XT family of D/A converters, all featuring the same discrete R2R ladder-type conversion and FPGA-based signal processing, but different output stages, ranging from a small sized single ended triode pair up to a full scale balanced, four 300B DHTs configuration. All three converters are using the R2R ladder, 28 bit resolution, 384kHz DAC by Soekris, with digital processing based on a Spartan 6 FPGA, offering oversampling up to 3.072MhzMHz. Connectivity includes two standard S/PDIF inputs (Coaxial and Toslink up to 24-bit/192kHz) and a USB port, capable of 24-bit/384kHz (PCM) and DSD256. All the models use the Amanero combo384 USB interface, which is compatible with Mac OSX, Linux and Microsoft Windows systems, and include an auto-select input function which gives priority to S/PDIF streams.
Power supplies are based on Vicorpower, high frequency switching, DC-DC modules. The internal wiring uses OCC copper and all the analog output connectors are Rhodium-plated.
The main differences between the models, though, are in their analog stages. The R2R TS is a single ended output design, which uses a premium sub-miniature 5987 power triode from Sylvania and includes a 0.1% thin film Nichrome chip resistor-based stepped attenuator, while the middle model, R2R T features a single ended, pure Class A analog stage with one 300Β direct heated power triode per channel and a stepped attenuator as an option. The top-of-the-range model is the R2R XT, a balanced design featuring two 300B tubes per channel.
The three models are already available with prices at €4,000, €5,700 and €6,000 for the TS, T and XT models respectively.
For more information: https://www.acuhorn.pl/
---